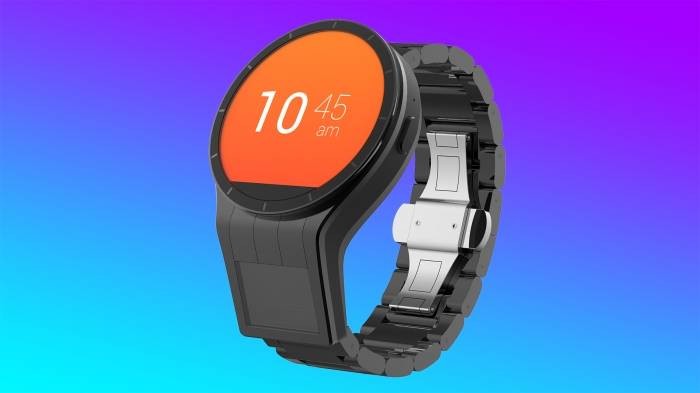 Though Apple has accumulated a lot of hypes around its rectangular faced smartwatch Apple Watch around the globe, the round-faced smartwatch is quite an interesting thing for several good reasons.
Smartwatch-makers like Motorola, LG and Huawei has already launched their Android based wearables with round dial and Samsung is around the corner to launch its first similar fashioned smartwatch.
Meanwhile, Chinese smartphone-maker Lenovo has surprisingly launched a concept for similar fashioned smartwatch with a distinct functionality. Unlike others, the Lenovo smartwatch, dubbed as Magic View sports two displays instead of featuring just one.
Android Central reports that Magic View will function through its regular circular display, while the second display, housed between the watch strap and the face, will show images up to 20 times bigger than the standard watch displays.
The display will use Lenovo's homegrown technology Virtual Interactive Display (VID). Lenovo has explained that the VID will help users to view maps or images in a larger format. In the event, Lenovo explained that it has developed 120+ patents for bringing the watch to life. Lenovo is also using custom silicon and world's thinnest touch panels for making the display. For the design, Lenovo Magic View almost resembles its sister concern Motorola's Moto 360 smartwatch.
Huawei has also launched an array of wearable devices including TalkBand B2. As per a report, the TalkBand B2 functions primarily like a waterproof fitness tracker cum Bluetooth earpiece.
The device comes installed in a detachable band that can be unplugged in an ad-hoc basis. Once detached, the module can be fit into ears for functioning like a regular Bluetooth earpiece. The TalkBand B2 comes with a 0.73-inch PMOLED display and connects to and iOS or Android running smartphone via Bluetooth.
Powered by a 90mAh battery, the TalkBand B2 claims to provide five days of standby time and 6 hours of talk time.