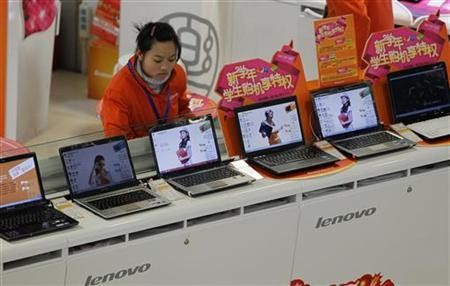 Chinese smartphone and PC maker Lenovo has warned its customers against buying products from e-commerce retailers such as Snapdeal, Flipkart and Amazon.in.
"What we have noticed in the past few months is that some of these sites and largely due to a marketplace kind of a set up, there are a lot of resellers that have cropped up, which are selling at very low predatory prices. These we believe may or may not be an authorised or genuine products," PTI quoted Sudhin Mathur, Director, Smartphones, Lenovo India.
According to the company, these online stores retail their products with heavy discounts, which are most of the time hurting the margin of the company. Lenovo also added that the company has issued a list of its authorized dealers and retailers and asked customers to check their warranty entitlements at the time of purchase.
"E-commerce websites like Snapdeal, Flipkart and Amazon.in are not authorised Lenovo resellers. We encourage you to check your warranty entitlements when you buy from these websites," Lenovo said in the advisory on its website.
Following Lenovo's footsteps, tech giant Toshiba also issued a warning saying that the online retailers should not market its products by putting up the promotional schemes, which are only available when buying through the company's authorised seller network.
However, Flipkart and Snapdeal refuted the accusations, saying that all the products available are genuine.
"Customers can rest assured that all the products including Lenovo and Toshiba products which are available on Snapdeal.com are genuine and eligible for warranty," a Snapdeal spokesperson told PTI.
Reiterating the same Flipkart spokesperson told the Hindu "We can assure our customers buying Lenovo products on Flipkart.com that they are genuine. Customers will continue to enjoy the warranty and services extended to all original Lenovo products as always."