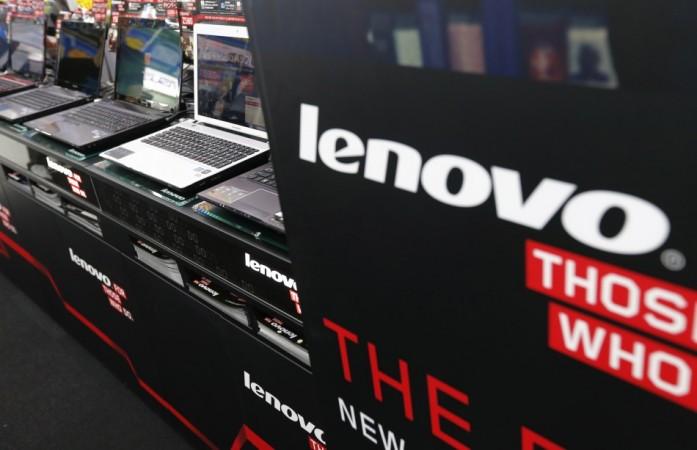 Top PC maker Lenovo has launched ThinkCentre Tiny Desktop M73 in India, with prices starting from ₹28,500.
The desktop weighs 1.3Kg and runs on Microsoft Windows 8 OS, with configuration 2GB/4GB (up to 16GB) RAM options along with storage capacities - 320GB/500GB/750GB/1TB 5400 rpm HDD, SATA 2.5" 7200 RPTM, 2.5-inch 128GB/180GB SSD SATA, 180GB SSD SATA III, 256GB SSD SATA, 2.5-inch 320GB/500GB 7200 rpm HDD and 2.5-inch 500GB/8GB.
As the name implies, Lenovo ThinkCentre Tiny Desktop M73 is very portable and ships with VESA mount support that lets the user fit the M73 Tiny anywhere in a workspace - on the desk or behind a monitor. It weighs around 1.3Kg.
"The SMB market is witnessing a surge in adoption of compact technology which helps them save space. M73 Tiny is an affordable, powerful and compact desktop, offering the features and functionalities required to address the users' increasingly varied demands," said Ashok Nair, Director SMB, Lenovo India, reported The Financial Experess.
It is to be noted that Lenovo ThinkCentre Tiny Desktop M73 boasts the company's exclusive technology - Intelligent Cooling Engine (ICE) v3.01, which is designed to provide a balance between thermals and acoustics, resulting in longer life for the PC. It features Lenovo Solution Center (provides access to a simplified dashboard that reflects total system health), as well as energy efficient rating of ENERGY STAR 5.2, EPEAT® Gold, and UL Environment Gold certifications.
Last week, Lenovo had launched laptop PC IdeaPad Z510 for ₹52,954. It flaunts a 15.6-inch full HD (1920x1080p) with anti-glare support and runs on Windows 8 OS, backed by fourth generation Intel Core i7/i5 CPU with Nvidia GeForce GT based N14P-GV2 DDR3 1G graphics engine (upgradable up to 740 M 2GB) and 4GB RAM. [For more information, click here]
Key specifications of Lenovo ThinkCentre Tiny Desktop M73:
Model
Lenovo ThinkCentre Tiny DeskTop M73
OS
Microsoft Windows 8
Processor
Intel® CoreTM i7-4765T 35W/Intel® CoreTM i5-4570T 35W/Intel Core i3-4330T 35W/Intel Core i3-4130T 35W/Intel® Pentium G3220T/G3420T 35W
Graphics
Integrated 2013 Intel® HD
RAM
2GB/4GB, upgradable up to 16GB
Storage configuration options

2.5-inch 320GB/ 500GB/750GB/1TB 5400 rpm HDD, SATA 2.5" 7200 RPTM

2.5-inch 128GB/180GB SSD SATA, 180GB SSD SATA III, 256GB SSD SATA

2.5-inch 320GB/500GB 7200 rpm HDD,

Optical drive
Slim DVD-ROM / DVD Recordable, also supports - Serial-ATA
Power supply
External 65W ES adapter 87% (New Power connector align with ThinkPad®)
Add-ons
Intelligent Cooling Engine (ICE) 3; it is designed to provide a balance between thermals and acoustics, resulting in long desktop life, Lenovo Solution Center, ENERGY STAR 5.2, EPEAT® Gold, and UL Environment Gold certifications
Wireless connectivity

Wireless Combo Intel N2230, Intel Dual Band Wireless 7260BN with Bluetooth 4.0, Intel Centrino Advanced-N 6235, Dual Band, Wireless WLAN Broadcom 4352

Ports
(2) USB 3.0 Front, (3) USB 2.0 Rear, (1) USB 2.0 Rear,(1) VGA output, (1) Serial Ports via punch out,

(1) Handset (Dual Usage), (1) Microphone, (1) Display Port

Price (excluding taxes)
Starts from 28,500 (does not include monitor)