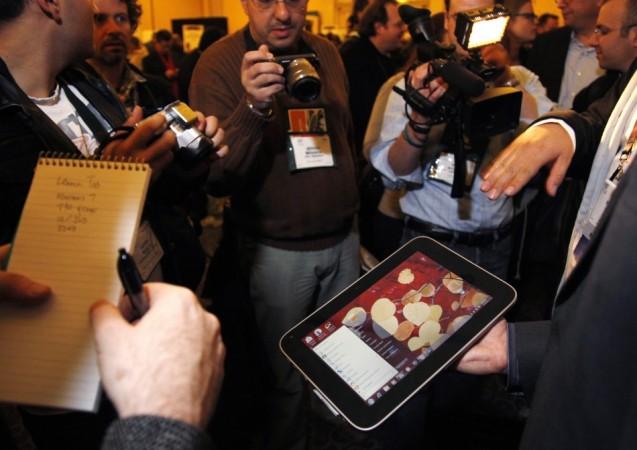 Chinese technology giant Lenovo has unveiled its flagship smartphone K900 at the international CES (Consumer Electronics Show) 2013 in Las Vegas.
"With the K900, our team has broken down the key functions of the smartphone and redesigned them from the ground up," said Liu Jun, president, Mobile Internet Digital Home, and senior vice president, Lenovo.
Jun further said, "Rather than focus on specifications that look good on a datasheet, we've zeroed in on what consumers want and proved that for smartphone users, top performance doesn't require a thick profile. The K900 is a game-changer that looks as good as it performs."
Lenovo's K900 handset is claimed to be the first smartphone to feature an Intel Atom Processor. The company claimed that its flagship smartphone is the slimmest handset in the 5-inch plus size smartphones/phablets segment, weighing a meagre 162 g.
Key Specifications of Lenovo K900 smartphone include:
K900 smartphone sports a 5.5-inch IPS (In-Plane Switching) display technology with full HD 1080p resolution and Gorilla Glass 2 display shield.
Lenovo's smartphone is reported to run on Android OS, but the company has not mentioned which Android version the handset will operate on.
K900 measures 6.9 mm thick and weighs 162 g.
Intel Atom processor comes handy with faster web-browsing and application loading.
Lenovo claimed that the smartphone's most distinguishable feature is its camera functionality. K900 comes packed with 13.0-megapixel camera and F1.8 focal length lens, making it the first handset to feature such a wide aperture on its camera.
K900 smartphone exterior case is made from a composite of stainless steel alloy and polycarbonate in a Unibody mould.
Other specifications of K900 smartphone is expected to be released in the coming days.
Considering the above features of Lenovo K900, this high-end smartphone matches spec-to-spec with Samsung's Note series and Apple's iPhone series (sans the display size).
Lenovo being a world's top PC maker seems to be eyeing the top spot at the global smartphone market. The company is currently the second largest handset maker in China after Samsung. The K900 smarphone is expected to help the company improve its position at the global smartphone market in 2013.
The smartphone is said to be available from April in China and later in select regional markets. Its pricing is still under wraps.
Click here to view images of Lenovo K900.