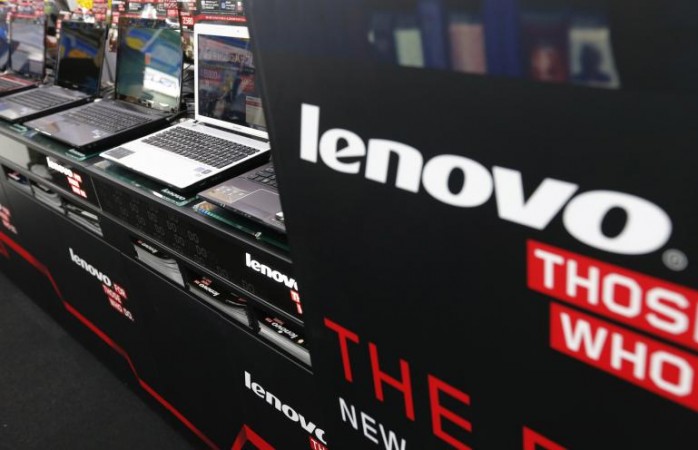 Lenovo, the world's largest personal computers manufacturer, was hit by the market slowdown, which affected major electronic giants including Apple, Sharp and Toshiba. The Chinese electronics company reported a net loss of $128 million for the business year ended March 31, which is the first in six years. The setback was mainly due to acquisition and restructuring costs and weak sales of smartphones and PCs.
Lenovo released its fourth quarter and full year results on Thursday, where it reported $44.9 billion full year revenue – a 3 percent YoY decline – and $9.1 billion revenue in the fourth quarter, down 19 percent year-on-year. The company's gross profit for the full year was $6.6 billion, which slid 1 percent YoY, while quarterly gross profit was down 15 percent at $1.5 billion.
"Facing the operational issues in the businesses, we have already taken a number of proactive actions, including making key decisions in organization, leadership, products and channels to get back to growth in mobile, and adopting a new multi-business operating system to unleash the productivity and creativity of each business," Yang Yuanqing, Lenovo chairman and CEO, said in a statement. "At the same time, we will integrate our traditional strength in end-user devices with our new capabilities in cloud and infrastructure to attack the balanced Device + Cloud opportunities."
The mounting losses were due to the expenditures towards acquisitions, which included the Motorola phones business from Google and low-end server arm of IBM in 2014. As a part of its restructuring efforts, Lenovo had also booked a charge of $923 million.
According to Reuters, Lenovo is planning a listing in China with an aim to raise value for shareholders. Lenovo will be among the growing number of Chinese companies, as restrictions on capital flows in and out of China demand locally-listed stocks.
But the company suffered a major setback in China, where its mobile phone shipments declined 85 percent in the fourth quarter. However, it reported a $2.3 billion in revenue in the fiscal quarter, which made up 26 percent of the company's worldwide revenue. Lenovo's global mobile business forged an incredible growth outside China. Out of 66.1 million smartphone shipments in the full year, 51 million were shipped internationally. The overall mobile business group (MBG) sales, which includes, mobile phones, Android tablets and smart TVs, was $1.7 billion and Motorola's smartphone shipments contributed $1 billion.
"China is still the most competitive market and Lenovo intends to return to growth there by continuing to drive the shift from carriers to open market and leveraging its ZUK brand to rebuild its end-to-end competitiveness," the company said.
The PC sales, which include Windows tablets, during the fourth quarter was $6.2 billion and shipped 12.1 million PCs during the period. The company's enterprise business group, which includes servers, storage, software and services, witnessed a 73 percent spike in full year sales to $4.6 billion while the quarterly revenue fell 8 percent to $1 billion.