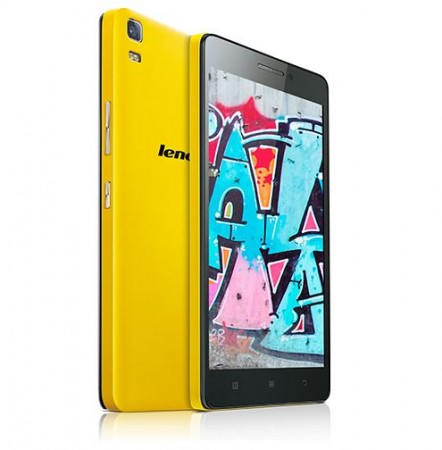 Lenovo recently launched the all-new K3 Note in the mid-range segment, challenging entrenched rivals in the segment.
To get a better perspective of the newly-launched handset, we compare the K3 Note with Xiaomi Mi 4i and Meizu M1 Note.
The comparison is based on the specs given by the respective companies, performance may vary in reality.
Display
All three smartphones have almost identical displays. The Meizu M1 Note and Lenovo K3 Note feature a 5.5-inch Full HD display with pixel density of 403ppi and 401ppi, respectively. Xiaomi Mi 4i packs slightly smaller 5-inch display with a 1080p resolution and a higher pixel count of 441ppi.
The difference in pixel density is mainly due to the screen size and can be ignored while taking into consideration the screen quality.
Processor
Efficient processor is a crucial factor while choosing a smartphone, but it is largely ignored by consumers. They should see whether the processor used inside a smartphone is fast and has been made by a reputed chipmaker.
All three phones have smartly chosen their chipsets. The Meizu M1 Note is powered by an octa-core MediaTek MT7752m chipset similar to the 64-bit 1.7GHz octa-core MediaTek MT6572 processor found inside Lenovo K3 Note. Xiaomi stands apart with its Snapdragon 615 SoC.
RAM and Storage
All three smartphones pack 2GB RAM to support their processors and have 16GB onboard storage. While Meizu and Xiaomi smartphones do away with microSD card slots, K3 Note gets an upper hand because of its expandable memory option up to 32GB.
Software
All three smartphones are based on Google's Android OS but run different versions of the OS. Xiaomi Mi 4i and Lenovo K3 Note run on Android 5.0 Lollipop while Meizu M1 Note gets treated with the dated Android 4.4.4 KitKat OS.
Camera
Buyers will not be losing out much regardless of which smartphone they choose. All three phones are equipped with 13-megapixel rear sensors with LED flash and 5MP front snappers.
Battery
All three phones have identical battery units to survive long hours between charges. The biggest battery is in Meizu M1 Note, which is 3,140mAh. Xiaomi Mi 4i with its 3,120mAh unit comes second while the Lenovo K3 Note packs a 3,000mAh battery that promises up to 36 hours of talk time.
Price
To sell smartphones, pricing has to be smart. Lenovo has the best pricing at ₹9,999. The other two smartphones are priced slightly higher; Xiaomi Mi 4i costs ₹12,999 while the Meizu M1 Note can be purchased for ₹11,999.
Verdict
Price-wise, we put Lenovo K3 Note on top of our list. The new handset is ideal for those who are looking for a budget smartphone with flagship features. Xiaomi Mi 4i has an advantage of a compact screen but comes with a higher price tag compared to the other two models.