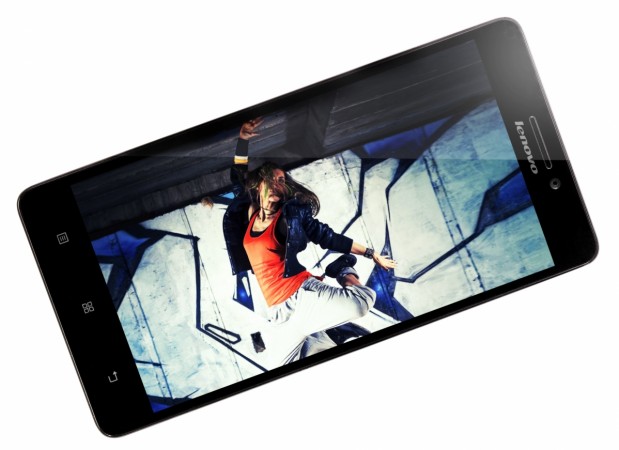 Chinese smartphone-maker Lenovo launched K3 Note in India on Friday and sent out a strong challenge to all other rivals in the market with the handset's outstanding specs at such a low price. The handset is set to go on its first flash sale exclusively via Flipkart on 8 July at 3pm and registrations remain mandatory for participation.
Registrations for next Wednesday's big sale will remain open till Tuesday midnight, but before that here is a good look at K3 Note to see if the smartphone is really worth its hype. We will list individual specs of the Lenovo K3 Note and finally conclude with a verdict towards the end.
Display
You will be convinced with Lenovo K3 Note's Full HD display measuring 5.5 inches diagonally. This is one of the few budget smartphones in the market to come with a 1,080p resolution display, making it quite worthy of purchase. The pixel density is measured at 401ppi.
Camera
When you are buying a new smartphone, a good camera is always great to have. Understanding such needs of a consumer, Lenovo packed a capable 13mp rear-facing camera with f/2.0 aperture and dual-LED flash. If you are a frequent selfie-taker, the 5mp front-facing shooter should suffice your demand for good quality images.
Battery
Lenovo has packed a 3,000mAh battery inside its K3 Note smartphone, which promises up to 36 hours of talk time. This gives users the freedom to roam without hassles of looking for a plug point after a few hours. Once again a great feature for those who are mostly on the run.
Dolby Atmos Sound
Lenovo is taking advantage of its partnership with Dolby to integrate Atmos sound technology into K3 Note. According to the company, plugging into K3 Note will create theatre-like experience with sounds flowing from all sides.
Processor, RAM and Storage
Not really a major deciding factor for those who do not understand the specifics of processors. But it's worth noting that Lenovo K3 Note packs a 64-bit 1.7GHz octa-core processor MediaTek MT6572, which should perform well with your gaming and regular usage. The processor is then paired with 2GB LPDDR3 RAM and onboard storage of 16GB with microSD card expansion, which is quite helpful if customers have loads of data to store on their phones.
Software and UI
Users can count on the usability of Lenovo K3 Note as it sports Android 5.0 Lollipop right out of the box with company's own Vibe UI on top of it. Lenovo-exclusive apps such as Theme Store lets you personalise your handset just like the way you like it.
4G LTE
In India, most users are not yet on the highest broadband standard of 4G LTE, but it is always good to be future-proof. At no extra cost, Lenovo K3 Note adds support for LTE data along with regular 3G and lower bandwidths.
Price
With all these "killer" specs onboard, Lenovo is keeping its K3 Note at a very affordable range. Priced at ₹9,999, the K3 Note will be available on Flipkart next Wednesday.
Verdict
Going by the price and the specs offered in K3 Note, we simply state the latest budget smartphone by Lenovo is bound to succeed. K3 Note is a worthy handset for those who are looking for great specs in a good-looking phone without breaking the bank. While there are several alternatives such as Xiaomi Mi 4i and Meizu M1 Note with identical specs, those handsets are priced higher than K3 Note.
The only challenge with the K3 Note is going to be the purchase method. Like other Lenovo smartphones, K3 Note will also be sold out in a matter of a few seconds, giving a very small window for buyers to place their orders successfully. To help you with this, below are a few tips and tricks to beat the rush during a flash sale.
Purchase Tips and Tricks
Only registered buyers can participate in Lenovo K3 Note flash sale. So register yourself on Flipkart before 7 July midnight.
On 8 July, go to Flipkart sale page well in advance. The sale begins exactly at 3pm.
There will be a countdown before the sale begins. Keep a close watch on it.
The countdown may have a difference of 5-10 seconds from the actual time of commencement of sale. This is due to the speed of your Internet connection and the browser speed.
Use a wired connection and a Google Chrome browser (not mandatory). Close unnecessary tabs, especially those slowing down your Internet speed (like YouTube videos playing in the background).
To stay up to date with the countdown, refresh the Flipkart sale page at regular intervals.
Just when the countdown reaches 10 seconds, refresh the webpage every second and make sure you are getting the real-time countdown.
Place the cursor on the countdown, which will be replaced with a Buy button, indicating the sale has commenced.
Soon after your final refresh, click on the Buy button as it appears.
Once you have successfully added Lenovo K3 Note to the cart, proceed to check out.
Delaying check-outs may result in losing the handset as the cart gets emptied every four hours.

[READ: Lenovo K3 Note vs Moto G 2nd Gen vs Micromax Yu Yureka]