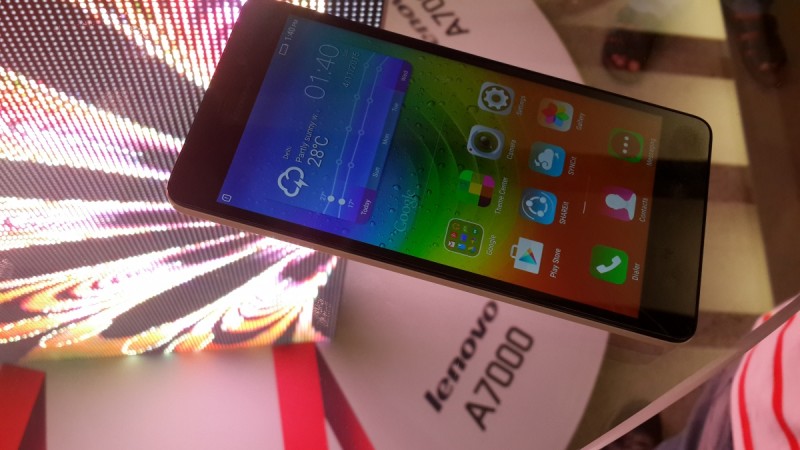 If you are out shopping for a budget smartphone that delivers great value in terms of specs, design and performance, there are a lot of options. Helping you narrow down your shopping list, here is a brief comparison of the three most popular smartphones priced under ₹10,000 that meet your demands. End consumers always benefit from the head-to-head competition between companies, as is evident from new smartphone launches.
Lenovo stepped up its game in the smartphone space by launching the A7000 in India last week. The handset had its first flash sale today (Wednesday), which lasted for just 4 seconds and saw 30,000 units sold. It's a good sign for Lenovo, which enjoyed similar success with its A6000 smartphone.
But the Chinese vendor is not alone in the battle as there are multiple options for consumers from companies such as Xiaomi, Motorola, HTC, Asus and others.
In this article, we bring you a direct comparison of Lenovo A7000, Moto E 4G and Asus Zenfone 2 (ZE500CL), which is the base model, to help you choose the right budget handset that fits your needs.
Display
All three smartphones have different screen sizes, leaving it to the customer on which size is comfortable. If you are a fan of large screen handsets, Lenovo offers the largest display measuring 5.5 inches diagonally. As for the Asus Zenfone 2 (ZE500CL), the display size is 5 inches, while a 4.5-inch screen embraces the Moto E 4G.
In terms of display clarity, Lenovo and Asus beat Motorola with their 720p display compared to Moto E 4G's qHD resolution.
Processor
Lenovo A7000 is powered by a 1.5GHz octa-core MediaTek MT6752m processor, while Moto E 4G is run by a 64-bit 1.2GHz Snapdragon 410 quad-core processor. Asus has chosen Intel's Atom Z2560 processor clocking speeds at 1.6GHz. On paper, Asus Zenfone 2 clocks the highest speed but it also depends on the consumable memory, which plays a major role in the handset's performance.
RAM and Storage
Lenovo A7000 and Asus Zenfone 2 offer 2GB RAM, while the Asus handset beats the former with its 16GB onboard storage. A7000 offers 8GB built-in storage, same as Moto E 4G, which comes with the lowest 1GB RAM. All phones have microSD card slot for further expansion.
Camera
Asus and Lenovo once again have a stiff fight in the camera department. The Zenfone 2 is equipped with an 8MP rear-facing camera with LED flash and a 2MP front snapper. Comparatively, A7000 also offers 8MP sensor on the rear side and features an upgraded 5MP front facing shooter.
Motorola has the weakest camera that comes with a 5MP rear-facing snapper without flash and VGA snapper for the front side.
Those who love taking photos have a better chance with Lenovo A7000 than Moto E 4G.
Battery
Lenovo A7000 packs a 2,900mAh battery, which is the largest in this comparison. Asus Zenfone 2 comes in second with its 2,500mAh unit while Motorola offers 2,390mAh battery.
Price and availability
If you are turned by Moto E 4G's lowered specs compared to the other two handsets, this can be justified with its lowest pricing. The Motorola handset sells for ₹7,999 and is available without any flash sales.
Lenovo on the other hand offers great value at ₹8,999 but it is difficult to buy, as it is sold exclusively via Flipkart. Finally, Asus is yet to make its Zenfone 2 series available in India and pricing is to be confirmed. Based on the international pricing, the base variant of the Zenfone 2 is said to cost under ₹10,000.