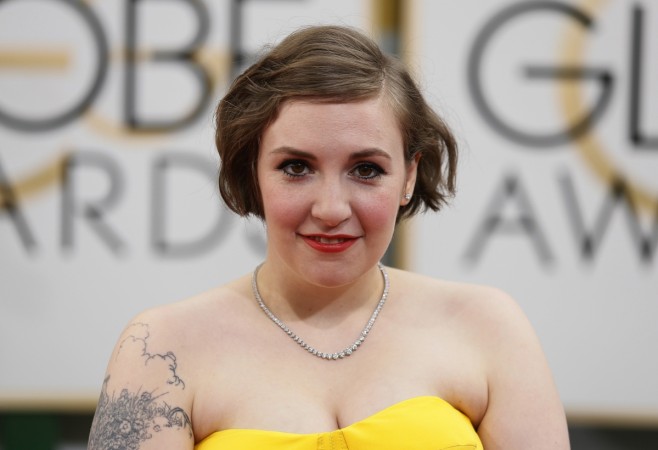 In an essay published on Tuesday on Buzzfeed, Lena Dunham of the "This is 40" fame has revealed why she decided to speak out about being raped almost a decade after the alleged crime.
Dunham, 28, in her memoir – "Not That Kind of Girl" – reveals for the first time that around ten years ago she was allegedly sexually assaulted by a fellow student at Oberlin College.
However, an Oberlin alumni who claims to have never met the "Girls" star, said that he has been mistaken as her alleged attacker.
In her essay, Dunham writes, "It took me a long time to fully acknowledge what had happened and even longer to discuss it publicly, in the form of an essay in my book 'Not That Kind of Girl.'"
"When I finally decided to share my story, it had ambiguities and gray areas, because that's what I experienced, because that's what so many of us have experienced," she adds .
The American actress further says that her motive was not to expose her rapist or to start a criminal investigation against him but wanted to "expose her own shame, letting it dry out in the sun."
"I was not naïve enough to believe the essay in my book would be met with pure empathy or wild applause. But this did not prove to be the case. I have had my character and credibility questioned at every turn. I have been attacked online with violent and misogynistic language. Reporters have attempted to uncover the identity of my attacker despite my sincerest attempts to protect this information," says Dunham.
She requests that it is just not about her experiences and she "cannot allow" her story to cast doubt on other women who have been sexually assaulted.
She emphasizes that only by speaking about the "realities and complexities of sexual assault" one can begin to protect each other.
She urges people to support the survivors in their endeavours "whether they choose to pursue a criminal investigation or to rebuild their world on their own terms."