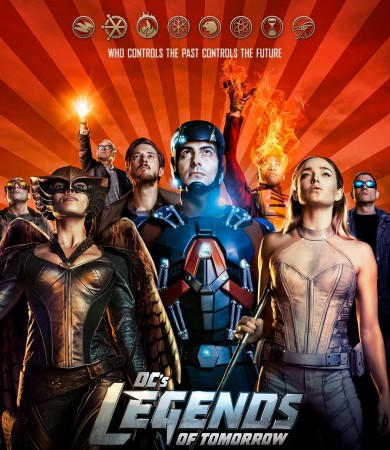 The Season 1 finale of "Legends of Tomorrow" ended on a pretty cool note with Patrick J. Adams' character Rex Tyler aka Hourman teasing the Justice Society of America (JSA), which is now expected to play a big role in the show's second season.
"With his final words in the finale, he planted a pretty deep flag about where we're headed in season two, which is not just introducing Hourman but introducing his teammates in the Justice Society of America," executive producer Marc Guggenheim confirmed in an interview with the Hollywood Reporter.
"For comic book fans, everyone knows the Justice Society is really the precursor to the Justice League, so it's a pretty big move in our DC universe here on TV."
With the Legends team and JSA both featuring in the show's second season, the makers will really need to bring in a pretty powerful villain. Guggenheim spoke a bit about that confirming that it won't be "the [alien race of] Thanagarians."
"It's going to be something else entirely. All I'll really say about the nemesis in season two is; Vandal Savage looks like a walk in the park compared to what the Legends will be facing. This will be a much, much bigger threat. I'm going to leave it at that because when we do reveal it, it's going to be pretty big. People will be asking, 'Vandal who?' once they get the full picture of what our team is up against. It's going to be way bigger than what you can even imagine, I can guarantee it."
The official release date for "Legends of Tomorrow" Season 2 is yet to be announced.