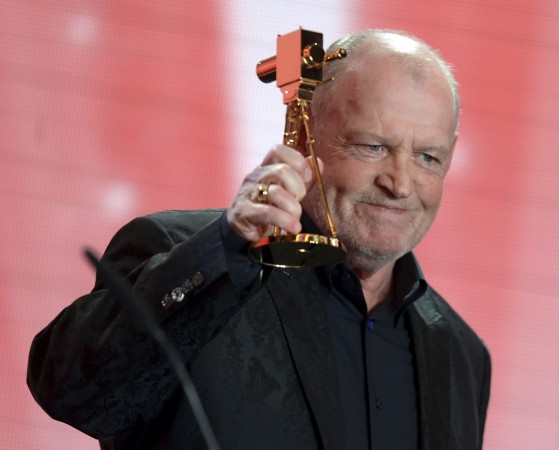 Iconic rock singer/songwriter Joe Cocker, well-known for his distinct raspy bluesy voice, passed away after a long battle with lung cancer in Colorado on Monday at the age of 70.
Cocker's label, Sony Music, released a statement via iTV to confirm the news. "John Robert Cocker, known to family, friends, his community and fans around the world as Joe Cocker, passed away on December 22nd, 2014 after a hard fought battle with small cell lung cancer."
Producing hits like Beatles' cover 'With a Little Help from My Friends' and 'You Are So Beautiful', Cocker became a favourite of his peers.
Born in Sheffield, England, he was named 'John Robert Cocker' by his parents. His main musical influences during his growing years were Ray Charles and Lonnie Donnegan. In 1960, he and three other friends of his formed a group called 'the Cavaliers', but it didn't survive. Later, he took the stage name Vance Arnold and formed a new group named 'the Avengers'.
The group mostly played in Northern England pubs until 1963 when they booked their first ever big gig. The next year was a good one for Cocker as he signed a recording contract as a solo act with Decca and his first single, a cover of the Beatles' 'I'll Cry Instead', was released.
According to Reuters, former Beatle Paul McCartney praised Cocker for giving "With a Little Help from My Friends," a mid-tempo melody, a whole new life.
"It was just mind blowing, totally turned the song into a soul anthem and I was forever grateful to him for doing that," McCartney said in a statement. McCartney further said that Cocker, the fellow Englishman, was a "lovely northern lad."
Cocker, known for wildly flailing his arms during performances, once said he could have been a murderer if he had not been a singer.
According to the Sony statement, Cocker was awarded the OBE by the Queen of England in 2007. During his entire music career, Cocker created nearly 40 albums and toured extensively around the globe.
His final studio album, named 'Fire It Up', was released in 2012.
The death of the Grammy-winner was mourned by many in the industry. Beatles drummer Ringo Starr tweeted: "Goodbye and God Bless to Joe Cocker from one of his friends peace and love. R."
Cocker is survived by wife Pam, brother Victor, a stepdaughter and two grandchildren.