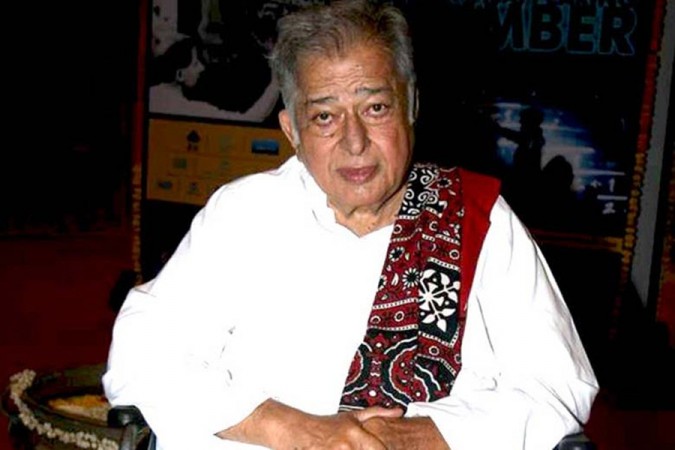 Veteran actor Shashi Kapoor, who made heroines as well as women of every age go weak in their knees with his neverending charm, passed away at the age of 79 after prolonged illness. He breathed his last this evening on December 4 at the Kokilaben Dhirubhai Ambani Hospital in Mumbai.
Shashi Kapoor's Rare and Unseen pics
It is definitely a heartbreaking news for the Kapoor clan, which has been entertaining audiences with their acting talent for decades now.
Shashi Kapoor was diagnosed with a chest infection in 2014 and was admitted to the intensive care unit (ICU) at the Kokilaben Dhirubhai Ambani Hospital after he complained of acute cough and breathlessness. He had undergone a bypass surgery earlier.
"Shashi Kapoor passed away at 5.15 pm. We all very sad about it. He had kidney problems," Shashi Kapoor's nephew and actor Randhir Kapoor told Indian Express.
Two minutes silence was observed at Delhi International Film Festival to pay homage to the veteran actor on his demise.
An archived video shows former President of India Pratibha Patil presenting the Padma Bhushan award to Shashi Kapoor at the Rashtrapati Bhavan in New Delhi in 2011.
Born in 1938, Shashi Kapoor — brother of Raj Kapoor and Shammi Kapoor— carried forward the legacy of his father, the legendary Prithviraj Kapoor.
Kapoor was the recipient of three National film awards and was bestowed with the Padma Bhushan by the the Government of India for his contributions to Art-Cinema in 2011. In 2015, he was honoured with Dadasaheb Phalke Award making him the third member of the Kapoor clan after Prithviraj Kapoor and Raj Kapoor to receive the highest award in Indian Cinema.
Kapoor and wife Jennifer Kendal together led to the foundation of the iconic Prithvi Theatre in November 1978 which currently lies in the heart of the Mumbai city. His wife died of cancer in 1984.
Kapoor appeared in 116 films out of which he played the protagonist in 61 of the movies.
The actor is survived by his three children: Karan, Kunal and Sanjana Kapoor.