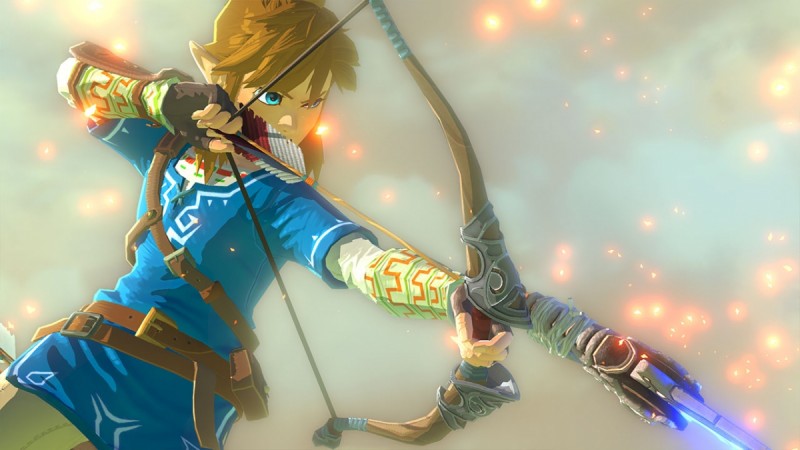 Nintendo's popular action-adventure title, The Legend of Zelda has one complaint from players – the game has way too many tutorials. Players have to sit through hours (especially with regards to The Legend of Zelda: Twilight Princess and The Legend of Zelda: Skyward Sword) of these learning exercises that could have been skipped otherwise. But luckily the game will contain lesser tutorials in the future.
Eiji Aonuma, director of the Zelda series told Kotaku in an interview said that the game will see lesser number of tutorials in the future.
"When we created Skyward Sword, I really felt the need to make sure that everyone playing the game understood it. But I also understand now, in hindsight, that when you go out and buy a game, you buy the game because you want to play it, and you don't want to have any obstacles in the way," said Aonuma.
He also said that the tutorials were taken as obstacles and the only time that players will require any help is when they are stuck. He further agreed that Skyward Sword was "frontloaded" with tutorials that explains the mechanics of the game. He added that it was a "real learning experience" for him and he promised players that it will not be repeated in future.
The Legend of Zelda: A Link Between Worlds was released in 2013 and Nintendo had tested a new method where players were able to activate "Hint Ghosts" that gives them guidance when in a tricky situation. It also allowed players who were pros to play the game without being told about its basic mechanics.
Male Protagonist Confirmed in The Legend of Zelda for Wii U
After rumors started fanning out that the newly revealed The Legend of Zelda for Wii U will feature a female lead, it has been confirmed by Aonuma that it will not be a female character but a male protagonist. He also confirmed that Link, the series protagonist will be returning to the series.
"It's a rumour. Actually that comment I made jokingly. It's not that I said that it wasn't Link. It's that I never said that it was Link. It's not really the same thing, but I can understand how it could be taken that way," Aonuma told MMGN.
"It seems like it has kind of taken off where people are saying 'oh it's a female character' and it just kind of grew. But my intent in saying that [was humour]. You know, you have to show Link when you create a trailer for a Zelda announcement," he added.
The Legend of Zelda for Wii U was revealed at the Nintendo Digital Event during the E3 2014 and is expected to be released in 2015.
New Footage shown during E3 2014 was In-game
Fans asked if the footage that was shown at the Digital Event was in-game and now Aonuma has cleared the doubt by answering the question in affirmative.
"Many people from the media kept asking me if the footage from the new Zelda game for Wii U is just a promotional movie, but that really is actual gameplay on Wii U. Also, I wasn't kidding about how you will be able to reach the mountains that appear in the distance if you should choose to!" said Aonuma on Nintendo Miiverse.