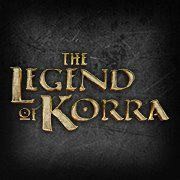 "The Legend of Korra" Season 4 Episode 2 titled, "Korra Alone "will go on air today and it is expected to answer the unresolved questions of episode 1. Creators Michael Dante DiMartino and Bryan Konietzko had told fans at the recent Comic Con that the series was nearing its completion.
Warning: Spoilers Ahead
The potential spoilers suggest that episode 2 will throw light on Korra's whereabouts and why she was living away from Southern Water Tribe. Episode 1 showed Korra lying about her identity and loosing street battles. She left the fans baffled with her 'out of the line' attitude and her new haircut.
"The second episode deals primarily with the story of what happened to her after we last saw her at the end of book 3," DiMartino recently told IGN.
Episode 2 will be an emotional one.
"I won't divulge spoilers but I will say that the episode – which fills in the gap of what Korra's been up to in the three years since Book Three ends – went over huge with the crowd. I found it to be one of the show's best and most emotional episodes and it has some very cool and notable moments," added the show creator.
It is also reported that season 4 episode 2 could draw inspiration from "Zuko Alone" -- season 2 episode 7 of "Avatar: The Last Airbender." "Zuko Alone" showed the past story of Zuko and same narrative could take place in episode 2 which is set to air today. It's also been rumoured that Toph, "The Last Airbender" could return in episode 2 of season 4.
Meanwhile, Janet Varney, who is the voice of Korra, said during the Comic Con that she hasn't worked on something better then this and that she couldn't see herself doing something, which is better than the popular Nick series.
Rumours are also rife that post the wrap up of "The Legend of Korra," creators DiMartino and Konietzko would come up with a new project which would be at par with the "Korra" series.
Live stream the episode online on Nickelodeon's official Website. You can also catch it on iPhone, iPad and Android devices.