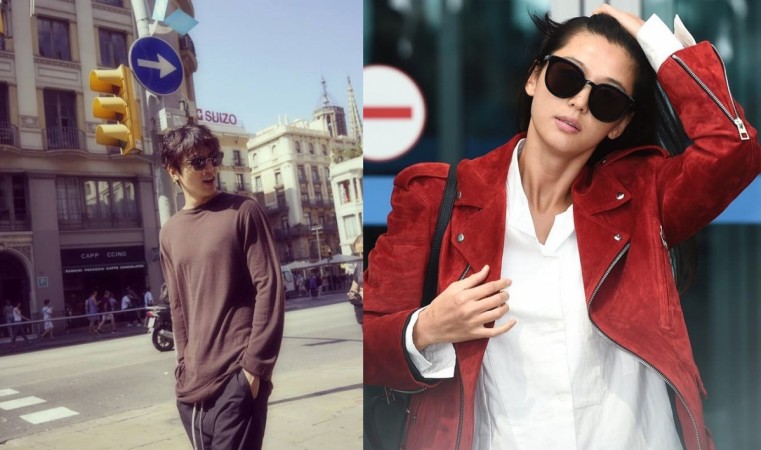 Admittedly, there's been a lot of interest surrounding Lee Min-ho and Jun Ji Hyun's upcoming drama, The Legend of the Blue Sea. Pictures of the actors on sets have been leaked and recently, a Chinese media outlet published more photos of the Boys Over Flowers actor and his co-star while they were filming certain scenes in Spain.
In the photos, Lee Min-ho and Jun Ji Hyun are seen sitting at a restaurant in Spain. While the rest of the diners are seen dressed casually, the actors look dapper in a white suit and a red patterned dress. To be sure, Lee Min-ho and his co-star look rather coy, leading one to think that they were filming a romantic scene.
Soompi reported that the 29-year-old Korean actor and Jun Ji Hyun also spoke to several fans, who immediately recognised them on the streets of Galicia.
While Lee Min-ho is busy shooting his upcoming Korean drama, rumours suggest that he is dating American singer Taylor Swift. However, his agency MYM Entertainment and sources close to his girlfriend Suzy Bae rubbished rumours of them dating.
Sources said they have never seen him so serious with his previous girlfriends as he is with the miss A singer. Insiders added that the Uncontrollably Fond actress has even changed him in some way and happened mostly because the Gangnam Blues actor truly cherishes his girlfriend.