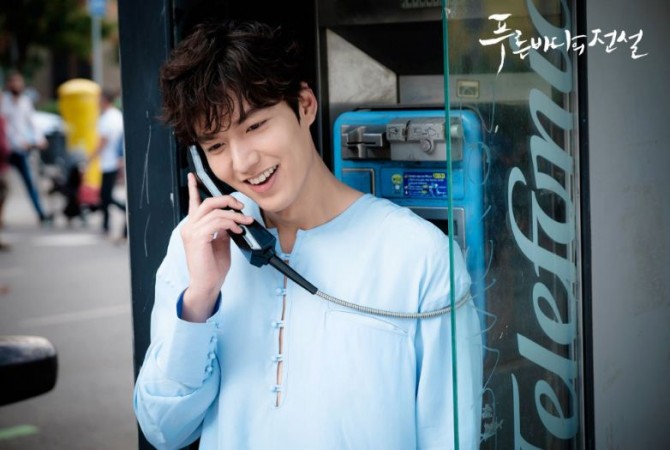 The first episode of Legend Of The Blue Sea just got aired, and the show is already receiving a lot of flak. While some of the criticism is directed towards plagiarism, most of it is aimed at the cast members and their performance.
With the leading lady's gorgeous looks and her stellar performance as a mermaid, the mini-series had gained much traction. But it looks like Lee Min Ho and Chrystal Soo Jung a.k.a Krystal are lacking in comparison due to the repetition of their roles.
The K-drama fans expressed their disappointment in watching similar roles of the male protagonist. "Lee Min Ho's character and acting spectrum have stayed the same. Tired of it now," stated a viewer of the SBS drama.
"Lee Min Ho's playing yet another Kim Tan or Goo Joon Pyo... So sick of it," wrote another follower of the Korean entertainer.
Social media users even compared the f(x) member Krystal's role in the mini-series with that of her past performance. "Krystal plays these types of characters way better than roles that require her to be emotional," a netizen commented on News 1 (via naver).
Creator Park Ji-eun was the next person to receive criticism for his work in the mini-series. Netizens claimed that the writer is known for his plagiarism controversies and stated that he has copied the signature gestures of Sherlock for Lee Min Ho's character.
Legend Of The Blue Sea revolves around the relationship between a mermaid named Shim Chung and a con-man named Heo Joon-jae. The premiere episode just introduced the two characters and the people around them.
The period drama will return with episode 2 this Thursday, November 17, at 10pm KST on SBS and it will continue to follow the two protagonists. Click here to watch it via live streaming. The sequel will also be available online here.
Check out the trailer below: