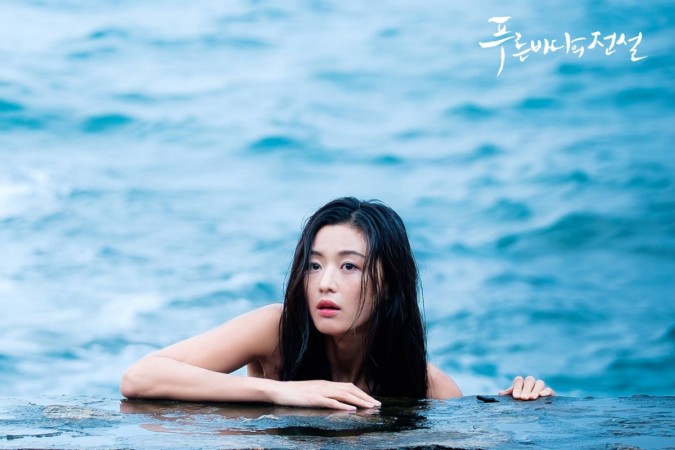 Legend Of The Blue Sea will be back with a new episode this Wednesday, November 21, at 10pm KST on SBS. Episode 3 will focus on the consequences and aftermath of Heo Joon-jae and Shim Chung romance.
After watching an underwater kiss scene between the onscreen couple in episode 2, the viewers are eager to know what lies ahead for the two in the coming days. Since it has already been revealed that a mermaid can erase the memory of a person who touches her, Lee Min Ho fans are curious about the fate of his character in the mini-series.
The official trailer for the next episode hints at troubled moments for the con-artist as it indicates that he will be suffering from Amnesia. The video begins with a shot of Jun Ji-hyun's character talking to a set of fisher men and asking them about Seoul.
The promo then features a flashback sequence between the two protagonists, wherein the male lead explains the beauty of Seoul to the mermaid. "I am not seducing you to go to Seoul. There are so many thing that you would like in Seoul. Things like good restaurants. Seoul seems big, right? It's as big as my palm. As you live you are to pass each other by no matter where. It's just that people don't know that fact," he says.
Meanwhile, speculations suggest that the female lead will be caught by a trafficker named Sung Dong-il, who tries to capture mermaids and sell them for money. So, it remains to be seen if the con man will reach out for her help.
Watch the official trailer of Legend Of The Blue Sea episode 3 below: