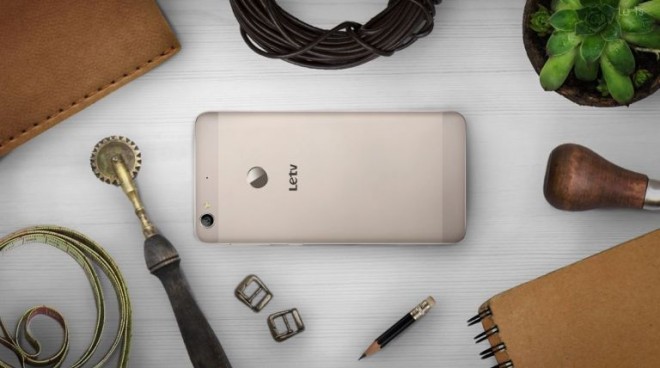 LeEco launched its first mid-range smartphone in India on 20 January, offering premium features and stylish design at an affordable price point. LeEco Le 1s elevates the competition with compelling specifications. Here's a look at the key specs that will convince buyers to purchase the Rs 10,999 smartphone instantly.
LeEco Le 1s has plenty rivals in India from companies like Lenovo, Coolpad, Asus and Motorola, offering feature-heavy smartphones at competitive prices. Le 1s appears to have an edge over its rivals with notable additions. We have received the Le 1s for review and here are the key features that stand out.
Design
LeEco, formerly known as Letv, is one of the few companies to offer a metal unibody in an affordable smartphone. Le 1s comes in sealed aircraft-grade aluminium casing with 7.6mm thickness. The metal body of the Le 1s truly gives a premium feel when held, and has a solid grip, which is usually an issue with metal smartphones. The company also assures that the material in use makes Le 1s irresistible to scratches.
LeEco Le 1s flaunts a screw-less design, which the company said is not achieved even by iPhones. Overall, Le 1s has a nice appeal with aesthetic looks, which will not disappoint its users.
Display
Le 1s' display is quite intriguing. The 5.5-inch display has a screen resolution of 1920 x 1080 pixels with 403ppi. The ultra-slim bezels not only give a large screen real estate but also make the device look more appealing to the eye. The invisible capacitive touch buttons are lit up only when the screen is turned on.
Le 1s has 80% NTSC colour gamut and 500nit brightness adjustment that ensure non-reflective readability even in sunlight, which we tested to our complete satisfaction. It has good viewing angles.
Fingerprint scanner
Integrating a fingerprint scanner in a smartphone is the new norm among makers, and no longer reserved to high-end devices. Le 1s is yet another mid-range smartphone with integrated fingerprint scanner, which works efficiently.
LeEco claimed Le 1s has the world's first mirror-surfaced fingerprint scanner, which is said to be the fastest in the world. According to the maker, Le 1s should unlock the device in just 0.15 seconds with 99.3% accuracy. We setup the fingerprint scanner and tested multiple times and found favourable results.
Battery
Le 1s packs a 3,000mAh battery equipped with fast-charging technology. The company claims the handset can last up to 3.5 hours of talktime with just five minutes of charge, which we will test in our detailed review. Le 1s is indeed capable of fast charging, as it took nearly one hour to charge from almost nothing to 80%.
Our detail review will look at the discharging levels of the smartphone and overall battery life under mixed and extreme usage conditions.
USB Type-C
It is quite interesting to see LeEco up the ante on its spec-sheet. It is safe to say Le 1s is one of the cheapest smartphones to offer a USB Type-C port, the reversible socket for charging the device and transferring data at high speed. Currently OnePlus 2, Nexus 5X and Nexus 6P offer USB Type-C in the market.
Le 1s is future-proof with USB Type-C, giving smartphone lovers a good reason to opt for it.