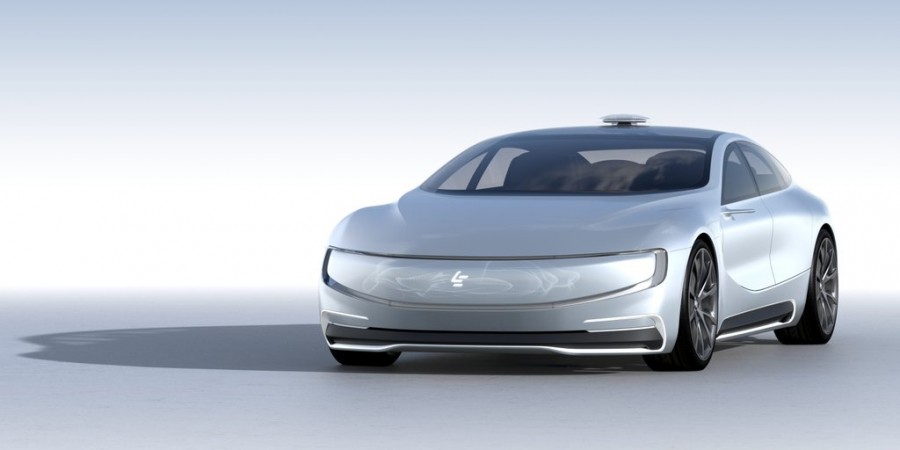 Chinese technology company LeEco unveiled its first electric super car concept christened as LeSee at an event in Beijing on Wednesday, April 20. The company's founder, Jia Yueting, unveiled the new car concept and made public its new TV and smart phones.
LeEco showcased an electric vehicle called the FFZERO1 at the CES in Las Vegas in January in association with Faraday Future. However, the LeSee has been developed completely in-house by LeEco. The LeSee vehicle was driven out of a container to the stage and later Yueting did a live demo of its self-driving and self-parking abilities using voice commands via a mobile app.
The car features sleek design in four-door avatar. The electric sedan comes without traditional front car grille design replaced by a LED lighting. LeEco also said that the car will provide "isolated area for each passenger." This means that when one passenger is listening to music or other entertainment, they won't be bothering other passengers sitting next to them. Yueting said that the car will also feature face recognition and self-learning.
In addition to the spacious interior, the car's steering wheel can be folded down when you activate the self-driving mode to free up more space. Many driver aids as well as comfort tech will be part of the production spec. The LeSee will travel at the speed up to 210 kmph and the prototype will be on display at the Beijing Auto Show starting on April 24. There is no information on the market entry of the car for now.