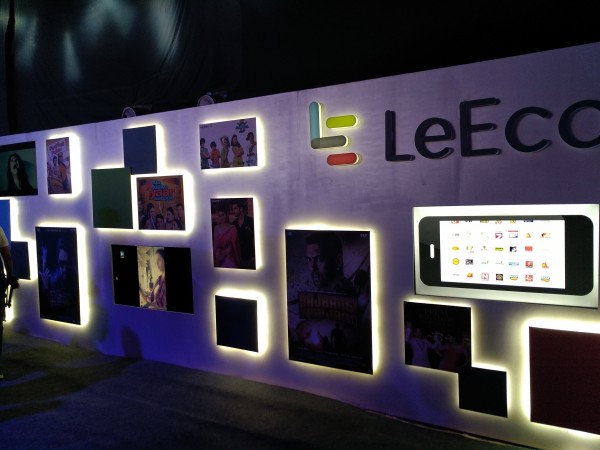 After months of speculation, LeEco's most anticipated Le Pro 3 is expected to finally break covers next week.
The Chinese company has released a poster confirming to launch a new device on Sept. 21 and besides announcing the release details, it has also taken a dig at Apple's new iPhone 7 series, as well.
In the teaser (courtesy, Playfuldroid), we see a gory graphic showing battery crushing Apple logo with blood splattered around it and on top, it says "bigger than bigger." Anybody who saw Apple event earlier this month, would know that this poster is a direct reference to the iPhone 7's battery life. The Cupertino-based company had claimed that the new phone offer two hours more than iPhone 6S series.
That said, LeEco's upcoming Le Pro 3, in addition to massive battery, will have Qualcomm's new Snapdragon 821 backed with 8GB RAM and 256GB inbuilt storage, making it the world's first smartphone to have such a configuration. This is unprecedented. Most of the desktops and notebooks do not even have half the RAM capacity.
Though Chinese Internet giant has not officially confirmed the Le Pro 3's storage configuration, it is said to be leaving no stone unturned to make the upcoming device stand out among rivals.
Other expected features of LeEco Le Pro 3:
It is believed that LeEco Le Pro 3 will be made available in two models—one having 5.5-inch screen with full HD (1920x1080p) display, 6GB RAM, 16MP primary camera and 8MP front snapper, whereas the other top-end model having 5.7-inch QHD (2560x1440p) screen, 8GB RAM, dual-13MP camera on the back and a 16MP shooter on the front.
Watch this space for more updates.