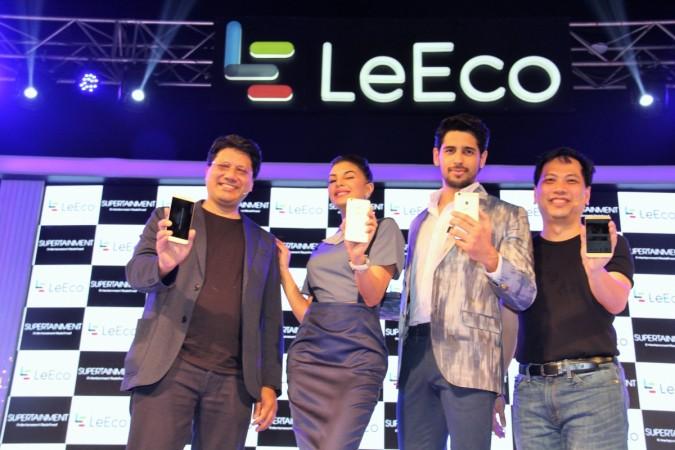 LeEco, which has been quite vocal about its major plans for India, is getting a remarkable response from its buyers. The first flash sale of the Le 1s Eco, which was launched in India on May 3, bundled with LeEco Membership, lasted for less than 30 minutes, selling content worth Rs. 32 crore, the company said in a statement on Thursday.
LeEco did not reveal how many units of the Le 1s Eco it sold on the first day, but the company had said during its launch that it will have 100,000 units of the handset available at an introductory offer of Rs. 9,999 instead of Rs. 10,899. Buyers were also offered an additional 10 percent cash back on all HDFC credit and debit cards.
"We are immensely proud to be creating new industry records with our superphones and thrilled to have done it this time with our content membership programme," Atul Jain, COO LeEco India, said in a statement. "Le 1s Eco is the first of its kind that comes integrated with our content ecosystem and this will change the way users consume content on the go."
LeEco Membership comes along with the Le 1s Eco, which had received 1 lakh registrations on Flipkart in the first 24 hours. Under the subscription-based Supertainment package, which alone costs Rs. 4,900, users get access to more than 2,000 movies in 10 languages, over 100 TV channels, 5TB cloud storage and exclusive deals and discounts.
By selling content worth Rs. 32 crore on the first day, LeEco said it has "created another unimaginable record in the industry," a trend which it has followed since the launch of the Le 1s in India in January. Besides content, LeEco Le 1s Eco comes with impressive specifications that can be compared against some of the industry's best sellers, such as Xiaomi Redmi Note 3, Lenovo K4 Note, Samsung Galaxy J5 (2016) and others.
The Le 1s Eco features a metallic unibody design, mirror-surfaced fingerprint scanner, 5.5-inch Full HD display, a 13MP primary camera and a 5MP front snapper. It is powered by a 64-bit class 1.8GHz MediaTek Helio X10 octa-core processor, 3GB RAM and 32GB storage. The handset has a 3,000mAh battery and supports 4G LTE and dual SIM cards.