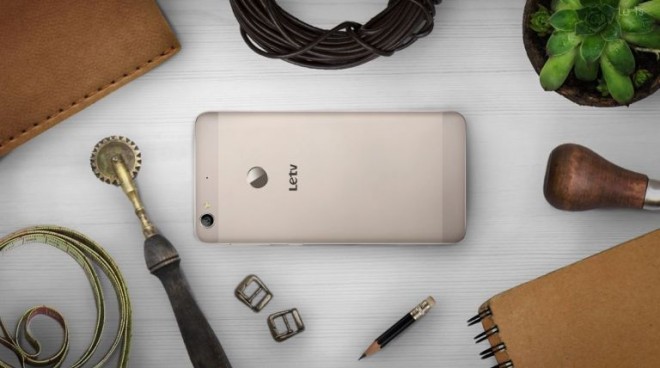 LeEco announced Thursday that its affordable Le 1s smartphone became India's top selling smartphone online within a little over a month into its launch. The Chinese handset maker said it sold 2 lakh units of the Le 1s within 30 days.
Speaking about the new milestone, Atul Jain, LeEco India COO of smart electronic devices, said that the company is a true game changer in the highly competitive market, mainly for its disruptive business model and user-centric ecosystem. Going by the numbers, the Le 1s sold impressively in the few flash sales conducted by the company through Flipkart, which collectively added up to 2.2 lakh orders in just 31 seconds.
"What sets us apart is our ecosystem, which is a next-generation Internet engine. It is vertically-integrated to offer an online platform complete with content, devices, and applications, which promises to provide consumers seamless streaming of entertainment experience," Jain said in a statement. "We are committed to the Indian market and we are confident that we will maintain this enviable pace."
LeEco's content ecosystem, for which the company has partnered with Eros Now and YuppTV, would be integrated into its Android-based EUI system in the second quarter of this year.
LeEco was able to infiltrate the competitive smartphone space in India by offering compelling features at a relatively low price. The Le 1s that we recently reviewed is priced at Rs 10,999 and offers premium specs like metal unibody, fingerprint scanner, USB Type-C port, Full HD display and more.
Read: Le 1s Review
LeEco also has a premium offering in the form of Le Max, which starts at Rs 32,999 and offers upgraded features like a QHD 2K screen, 4GB RAM, 21MP camera, Snapdragon 810 SoC, metal unibody, fingerprint scanner and USB Type-C port.
In recent weeks, LeEco was found offering plenty deals on its Superphones, like the recent LeEco Day was hosted to distribute prizes worth Rs 8 crore on a single day. But the company's aim is to not be recognised just as a smartphone brand, so in January it had showcased various products like 3D Helmet, Bluetooth headphone and super bicycle. The company is expected to start selling its VR headsets and smart TVs in June in India.