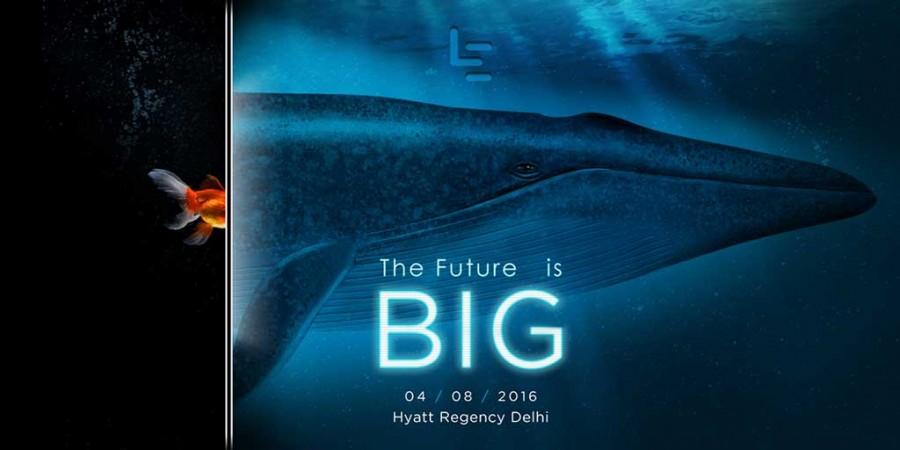 After winning over the smartphone market in India, Chinese technology giant LeEco is setting its foot in the TV industry of the seventh-largest economy in the world. LeEco's Super TVs will be launched at an event in New Delhi on Thursday, August 4.
LeEco's launch invite on social media shows the company's transformation from smartphones to the big future of television. The photo shared by the company shows a huge flat screen and a tiny golden fish is seen turning into a big shark of the TV screen. "The Future is BIG," reads the caption on the teaser photo.
"This is new high in Indian TV market as far as CPU power is concerned. Most of LeEco's competitors' flagship models carry either an ARM Cortex A9 or A7 processor," the company said in a statement.
In another post on Twitter, the company talks about the vivid colors of the Super TVs, showing a black and white Macaw bird's feathers transforming into bright colors as it moves to the television.
LeEco's Super TV's feature ARM Cortex A17 processor paired with Mali T720 GPU. Most of the flagship models that LeEco's competitors carry are less powerful than the one in LeEco's TV processor. The internet-based ecosystem TV also has 3GB of RAM and 16GB of high-speed flash memory that will allow smooth streaming and picture clarity and immersive gaming experience.
"With four times the resolution of other full high-definition televisions, you will never miss a single detail. Let the wide-view and 3D display immerse you in your favorite action packed films," the company said about its number of TV models that come with either 4K or Full HD resolution.
After its launch, LeEco TVs are expected to be first available on LeMall.in and later on e-commerce websites, which will be revealed at the launch. We will be covering the event live from the ground, so stay tuned for updates.