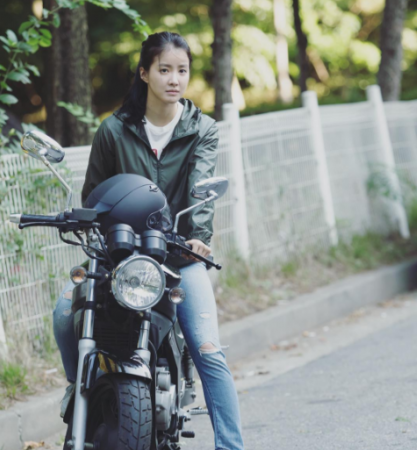 Real Men actress Lee Si Young's agency has confirmed that she is in a new relationship. Lee Si Young's agency Huayi Brothers Entertainment was forced to comment about her personal life after unconfirmed reports started swirling around on social media regarding her love life.
"It's true that Lee Si Young is currently in a relationship," a source from her agency told the media. "It has been approximately one month and they are happily sharing their time together in a beautiful relationship."
Not much is known about her boyfriend other than that he is in the restaurant business and is older to the actress. On being questioned about the duo tying the knot, the agency said that it was too soon to say. "The actress and her significant other are not ready to be discussing such issues regarding marriage just yet and we hope everyone can give them their blessing."
It is also yet unknown if her new beau was a part of her Chuseok celebration. On September 15, the actor and boxer shared online a picture of a traditional Chuseok breakfast and complimented her father for cooking up the feast.
"Wow, thank you. My father made the braised short ribs two days ago. My dad also made the pancakes. He also directly cooked the herbs and made the abalone this morning. Thanks to him, my mom and our family are deliciously eating a Chuseok breakfast. Dad's cooking. Dad's love," she wrote.
Lee Si Young is currently busy with MBC's Real Men and KBS2's Cool Kiz on the Block.