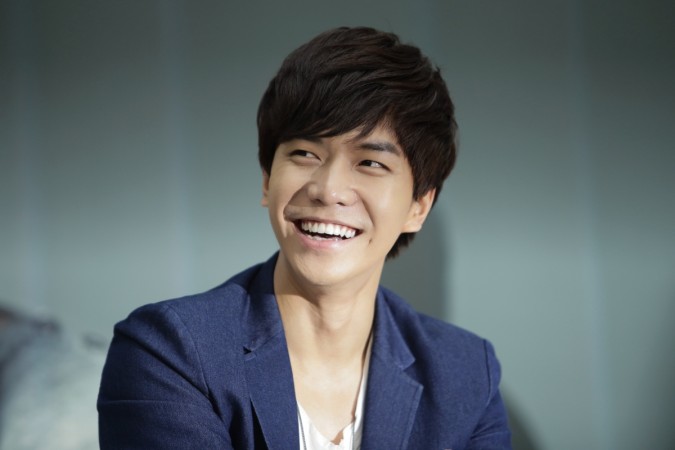 K-Pop star Lee Seung-gi may be serving the army, but rumours about his romantic endeavours are still surrounding him. Rumour mills have churned out stories of a supposed affair Seung-gi had with a makeup artist, which resulted in a baby.
It was even reported that Seung-gi was secretly raising the child with the lady, who is rumoured to be older than him and that he has been visiting the woman frequently after joining the military. However, Soompi has reported that Seung-gi's representative have denied these claims and are now launching an investigation to clear them up.
Seung-gi's agency have requested the police's cyber division to find the source of the vicious rumour. Most of the new agencies that carried the rumour had credited local media outlet Dispatch as the source. However, Dispatch has posted on their website that these claims are fabricated and that they do not have any employee covering such a rumour.
Also Read: Lee Seung Gi, Yoona Confirm Split
It has further clarified that there is so such woman on Seung-gi's crew, who is described to be the supposed mother of his supposed child. However, this did not stop the person(s) spreading rumour to circulate the photo of a young woman as the "secret girlfriend" of Seung-gi.
A friend of the woman in the photo is quoted by Soompi as saying, "My friend is just an ordinary mother. She recently gave birth and is taking care of her baby now, but she was shocked to see a photo in a tabloid of herself from her social media account from before she was married."