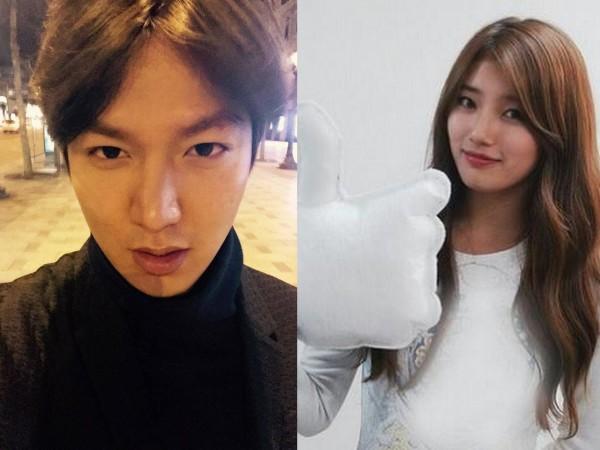 Amidst speculations about Lee Min Ho and Suzy Bae's marriage, "Miss A" has opened up about her newly revealed relationship with the "Gangnam Blues" star and their future plans.
While attending the South Korean variety show, "Happy Together 3", the celeb stated that their "relationship is good right now" and everyone should look upon them with "fondness".
Meanwhile, during the showcase of her new album "Colors" at K-Art Hall in Seocho-gu district, Seoul, the 20-year-old also explained how she feels about her partner. "I can't really say for sure but he is very understanding and caring. He is also a very warm-hearted person and I think that's why I began to fall for him," the actress said,Koreaboo reports.
The "Architecture 101" actress even opened up about their dating in London. "Our photo shoot schedules overlapped so we ended up meeting in London. We didn't do anything special in London. We went for a drive, dined, and just spent time together like ordinary people," she said, according to Drama Fever.
However, Suzy does not seem to have any plans of saying "I do" to Min Ho in the near future, as she said, "Since I just made a comeback, I'm going to be very busy, so we are going to cheer each other on from a far and keep our relationship going as well as work hard."
In the meantime, the 27-year-old actor and his ladylove have reportedly become role models of young Koreans as many are seen adapting their secret dating outfit, stated the website.
While young men prefer to wear blue jeans and black sweater, girls opt for calf-length white skirt trimmed with lace and long-sleeved top.