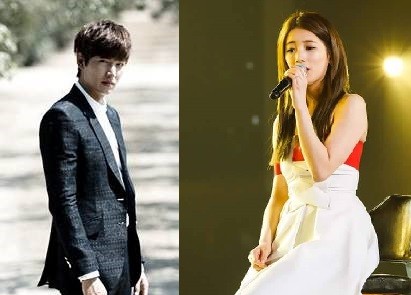 Lee Min Ho and Suzy Bae have been the talk of the town ever since they started dating, and now a report has claimed that they are among top ten celebrities who broke their fans hearts.
A television show called "Name List 2015" by South Korean nationwide general entertainment network, Total Variety Network (TVN), claimed that Lee Min Ho and Suzy Bae hold fifth position in the list of celebrities who disappointed their admirers.
Meanwhile, a representative of "Gangnam Blues" star also revealed that he had crush on "Miss A" singer long before proposing her.
"Looking at Lee Min Ho's personality, we are aware that he thought about it a lot before professing his feelings. He was worried that it would burden Suzy, but [he said that] he couldn't hold his feelings in any longer," said the representative, according to allkpop.
Suzy Bae had earlier talked about their dating in London.
"Our photo shoot schedules overlapped so we ended up meeting in London. We didn't do anything special in London. We went for a drive, dined, and just spent time together like ordinary people," she said.
The 20-year-old even opened up about her feelings for Lee Min Ho during the showcase of her new album "Colors" at K-Art Hall in Seocho-gu district, Seoul.
"I can't really say for sure but he is very understanding and caring. He is also a very warm-hearted person and I think that's why I began to fall for him," she revealed.
However, Suzy does not seem to have any plans of saying "I do" to Min Ho in the near future, as she said, "Since I just made a comeback, I'm going to be very busy, so we are going to cheer each other on from a far and keep our relationship going as well as work hard."