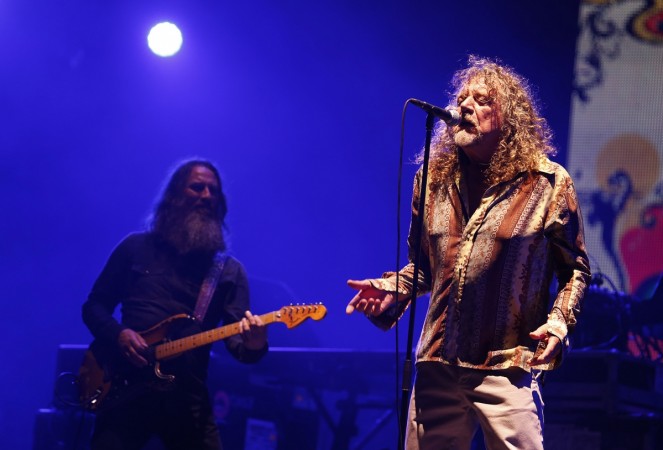 The legacy of "Stairway to Heaven" by Led Zeppelin remains untarnished as the band has won the copyright trial for the song. After contemplating for two days, a Los Angeles court ruled that Robert Plant and Jimmy Page of Led Zeppelin did not lift the opening chords of "Stairway To Heaven" from "Taurus," a 1968 instrumental by psychedelic rock band Spirit.
According to Rolling Stone, Page and Plant said in a statement: "We are grateful for the jury's conscientious service and pleased that it has ruled in our favour, putting to rest questions about the origins of 'Stairway to Heaven' and confirming what we have known for 45 years. We appreciate our fans' support and look forward to putting this legal matter behind us."
Micheal Skidmore, a trustee of the estate of Spirit frontman Randy California, had filed the lawsuit in 2014 claiming that the trippy intro of "Stairway To Heaven" was heavily lifted from "Taurus." The lawsuit also claimed that Page might have been inspired to compose "Stairway To Heaven" after listening to California's version of "Taurus" during their 1968 tour. However, the jury ruled the case in Led Zeppelin's favour, stating that the lawyers representing California failed to provide substantial evidence of the band's alleged plagiarism.
Led Zeppelin's record label Warner Music Group expressed their joy in a statement. They said: "We are pleased that the jury found in favour of Led Zeppelin, reaffirming the true origins of 'Stairway to Heaven.' Led Zeppelin is one of the greatest bands in history, and Jimmy Page and Robert Plant are peerless songwriters who created many of rock's most influential and enduring songs."
Had the case been ruled in the favour of California's estate, Led Zeppelin would have had to pay millions of dollar in royalties along with awarding California with one-third of the songwriting credits.