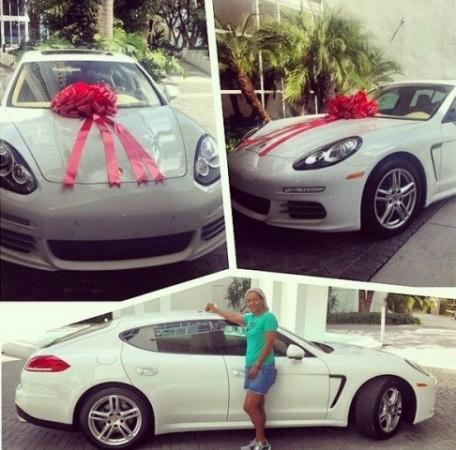 LeBron James on Thursday posted an emotional message to his estranged father, thanking him for staying away from his life.
In the message, posted on Instagram, James said that because he grew up without his biological father, he was motivated to strive hard to succeed in his various ventures.
"Because of you Pops! Thanks all along. Could have said why me with u not being there but look what I made of myself," James wrote.
James's father, Anthony McClellan, is an ex-conman, who has been convicted of theft and arson, among other crimes, according to an ESPN report.
James was brought up by his mother, Gloria, who was only 16 when she gave birth to James. During his childhood, money was scarce, as his mother found it difficult to hold on to jobs and James and his mother moved from one apartment to another.
Finally, he moved into the house of his coach Frankie Walker, who gave the young player a stable home.
"When I was 9 years old, my mother made a supreme sacrifice. She decided that while she was figuring out how to get on her feet, I needed some stability in my life. So she sent me to live with my pee-wee football team coach, "Big Frankie" Walker, and his family," James wrote in Today.
Throughout his career, James has been vocal about how much his mother has sacrificed for his career, and on Thursday, he decided to thank her by gifting her a Porsche as her birthday present.
"Momma received her surprise b-day gift today. Enjoy and love you momma! Trying to figure out how to give u the world but in the mean time enjoy your new toy! #ProudSon #SheGoneStuntOnMeNow #StriveForGreatness," James wrote on his Instagram account.