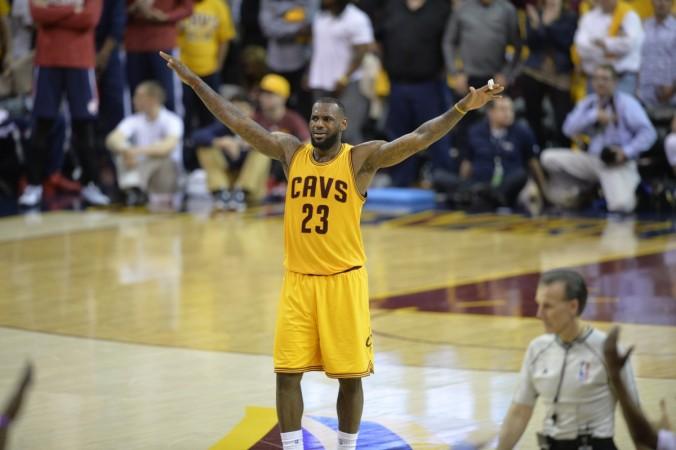 It seems Cleveland Cavaliers star LeBron James accidentally flashed his penis during game 4 of the NBA finals.
Basketball fans who watched the finals match on their TV sets got to see something more than they had expected. While they were engrossed in the intense game, the Cleveland Cavaliers star ended up distracting them by accidentally flashing his penis during the television broadcast on Friday.
During the ABC telecast, the cameras took a close-up of LeBron adjusting his shorts and it looks like millions of viewers were introduced to the King's prince on live TV.
Obviously, once it was exposed, Twitter was full of tweets about how people caught a glimpse of James' private parts.
But since the moment was extremely quick, most viewers missed it and many just couldn't believe what they had seen.
Following this incident, the Cleveland Cavaliers lost to The Golden State Warriors (103-82) and the fans were really disappointed. But if we had to look beyond the game, then we would say that fans have something more to talk about. And if not for them losing the game, fans will definitely remember for James.
We guess this will be the most talked about and eventful NBA finals for LeBron.