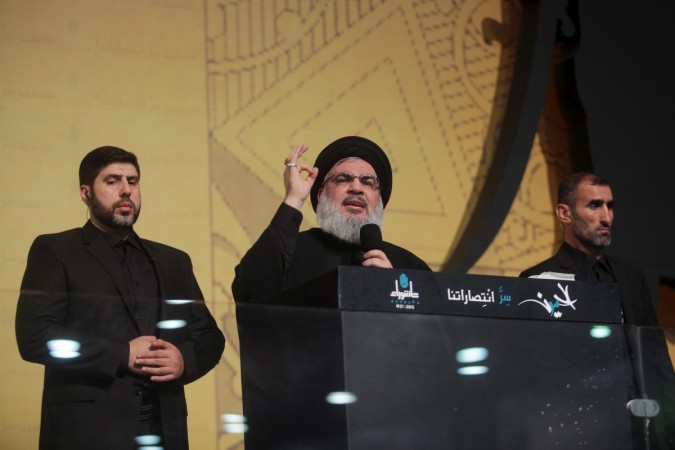 The Gulf nations' bloc led by Saudi Arabia Wednesday declared Lebanon-based Shia Islamist militant group and political party Hezbollah a terrorist organisation for indulging in hostile actions within its member states, according to reports.
The Gulf Cooperation Council (GCC) comprising the United Arab Emirates, Kuwait, Qatar, Bahrain and Oman, took the decision amid Hezbollah's support to President Bashar al-Assad-led regime in Syrian civil war and Saudi Arabia's regional rival Iran, Agence-France Presse reports.
Hezbollah was declared a terrorist outfit because of the "hostile actions of the militia who recruit the young people (of the Gulf) for terrorist acts," GCC Secretary General Abdullatif al-Zayani said.
The group led by Sayyed Hassan Nasrallah is also accused of carrying out "terrorist attacks, smuggling weapons and explosives, stirring up sedition and incitement to chaos and violence," according to Reuters.
Gulf states had imposed sanctions on Hezbollah members in 2013 for its support to the Syrian regime. The Gulf nations, including Saudi Arabia, the United Arab emirates and Bahrain, had individually declared Hezbollah a terrorist organisation, but they now have taken a collective decision.
"As the militia continues its terrorist practises, the GCC states have decided to label it a terrorist organisation and will take the necessary measures to implement its decision in this regard based on anti-terrorism laws applied in the GCC and similar international laws," Reuters quoted Zayani as saying.
Meanwhile, Nasrallah, in a speech, Tuesday accused Saudi Arabia of carrying out car bombings in Lebanon and said it was creating a new phase of political conflict in Lebanon by suspending $3 billion aid package for the Lebanese army in Beirut.