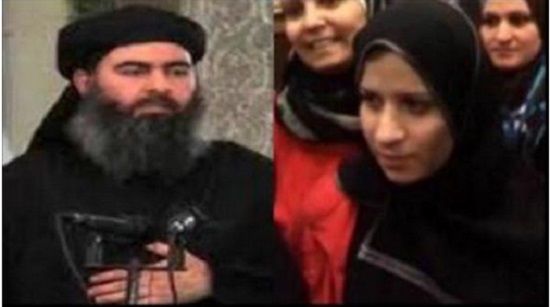 The Lebanese Army is said to have detained the wife and son of Islamic State leader and self-proclaimed Caliph Abu Bakr al-Baghdadi, officials revealed on Tuesday.
The two were detained recently when they were crossing from Syria, Lebanese officials told Reuters.
The woman detained is said to be one of Baghdadi's wives, though officials did not disclose her identity.
She is being interrogated at the Lebanese Defense Ministry, according to Lebanese media As-Safir.
A photo of a woman believed to be one of Baghdadi's wives was leaked online earlier this year, though it is not clear if the detained woman is Saja Hamid al-Dulaimi, the woman identified in the image.
Dulaimi, and her two sons were reported to have been captured by the Syrian government and later released.
Baghdadi, who was believed to have been killed in a US airstrike resurfaced last month and released an audio message in which he had called for the expansion of the Islamic State Caliphate. He had also called for attacks on Saudi Arabia.