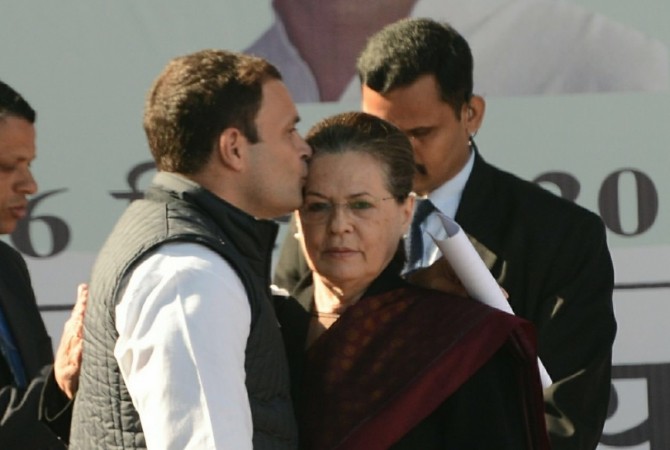 Newly elected Congress president Rahul Gandhi will visit hill station Shimla on December 29. But it is never going to be a pleasure trip for him as the Gandhi scion will have a tough time reviewing threadbare how his party was ousted from power in the Himalayan state in the recent elections.
Meanwhile, Rahul's mother, Sonia Gandhi is vacationing in Goa, away from all the worries of the grand old party's recent drubbing in Gujarat and Himachal Pradesh.
After handing over the reins of the Congress to her son after an eventful 19 years, Sonia Gandhi seems to be having a quality time in the famed beach destination.
Sonia left for Goa on December 26 and will be back in Delhi the first week of January. She is spending her time at the Leela hotel in south Goa.
Usually, it was Rahul Gandhi who used to travel abroad every year to enjoy vacations while Sonia had a busy time handling the party affairs for nearly two decades.
How's Sonia spending her vaccation
Now, with Rahul taking full charge of the party, Sonia can now take a some time off.
The former Congress president was seen relaxing, interacting with tourists and cycling during her stay at the luxury resort, said a News 18 report.
The report also said that Sonia even allowed the tourists to click selfies with her. She was seen relishing a Masala dosa for breakfast.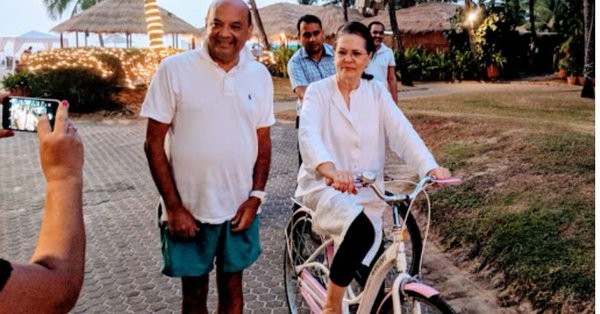 Earlier, Sonia and her daughter Priyanka Gandhi Vadra had gone for shopping in New Delhi's Khan market, the same day she retired from her post. The mother and daughter were seen shopping for cards and stationary at the Archies gallery.
Sonia, the longest serving Congress president, has been spending time with close friends at the resort and engaging in activities like Yoga and reading.