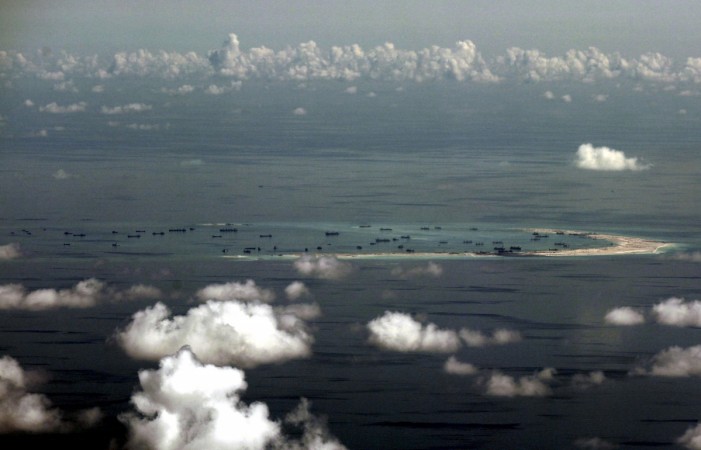 At least four Indonesian soldiers were killed during a South China Sea exercise, the Indonesian military said on Thursday. The soldiers were reportedly killed when a China-made anti-aircraft cannon malfunctioned during an exercise in the Natuna island chain in the disputed waters.
Army spokesperson Alfret Denny Tuejeh said that eight other soldiers were wounded in the accident which occurred on Wednesday in the Tanjung Datuk region of Riau Islands province, Associated Press reports. Four of the injured are in serious condition.
Tuejeh said that the malfunction of the twin-barrelled gun caused it to fire in unexpected directions and hit the soldiers. The Indonesian soldiers who were killed during the incident were members of the Quick Response Team of the Army's Air Defence Artillery Unit.
The spokesperson said that an investigation is currently underway to determine why the weaponry, which was purchased from China, malfunctioned.
The Southeast Asian country has increased its military presence in the Natuna islands after China strengthened its posture in the region. The islands are in the southernmost reaches of the disputed South China Sea.
Indonesia, however, does not have a territorial dispute with China, unlike many Southeast Asian nations in the region. However, China's "nine-dash line" suggests that its expansive claims to the South China Sea overlaps with Indonesia's internationally recognised exclusive economic zone.
The South China Sea dispute involves islands and maritime claims in the region among several sovereign states besides China, like Malaysia, the Philippines, Brunei and Vietnam. Many international non-claimant nations, however, want the South China Sea to remain as international waters considering the fact that a high proportion of the world's trade passes through this region.
In December 2016, Center for Strategic and International Studies (CSIS), an American think-thank, cited satellite images to back claims that China was installing a weapons system on these artificial islands. It said the system installed on the islands include anti-aircraft and anti-missile systems.