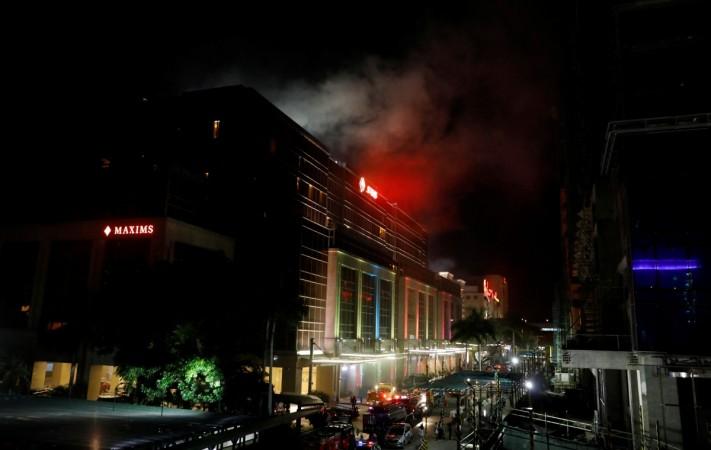 At least 36 bodies have been found after an unidentified gunman barged into a hotel casino, firing shots and setting the gaming tables on fire at Manila in Philippines early Friday morning. Officials have said that it was a botched robbery attempt.
The incident left at least 54 people injured as they tried to escape in what came across as a terrorist attack initially. The gunman's body was also found in a guest bedroom of the resort. The police said that the man killed himself after having fired at armed officers. Security personnel were still carrying out a search operation at the complex hours after the incident happened.
"He burned himself inside the hotel room 510. He lay down on the bed, covered himself in a thick blanket and apparently doused himself in gasoline," National Police chief Ronald dela Rosa told reporters in Manila. He also told DZMM radio that the unidentified lone gunman did not aim his assault rifle at people and it was possible that he was trying to steal casino chips.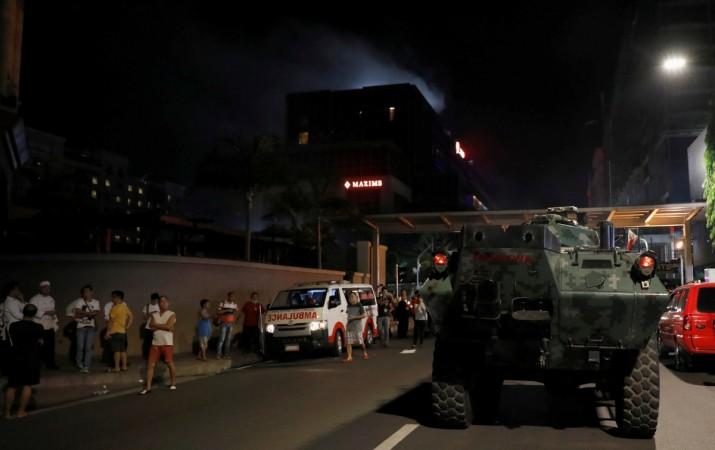 "Don't panic, this is not a cause for alarm. We cannot attribute this to terrorism... We are looking into a robbery angle because he did not hurt any people and went straight to the casino chips storage room. He parked at the second floor and barged into the casino, shooting large TV screens and poured gasoline on a table setting it on fire," dela Rosa said.
According to dela Rosa, the unidentified gunman was "white, with a mustache," and six feet tall.
Several of the deceased died due to smoke inhalation and suffocation even as guests and the staff tried to escape from the premises of the resort, Reuters reported citing ANC News channel, which quoted sources from the Bureau of Fire Protection.
Resort owner Travellers International Hotel Group Inc released a statement saying that the authorities were still seeking details. "We have been informed of several casualties, the number and identities of whom have yet to be determined," the statement read.
The SITE Intelligence Group, which monitors terrorist activity on Internet, had earlier said that a Filipino operative linked to the Islamic State group claimed that the attack on the casino was carried out by "lone wolf soldiers". However, there is no official confirmation yet on whether Isis carried out the attack.