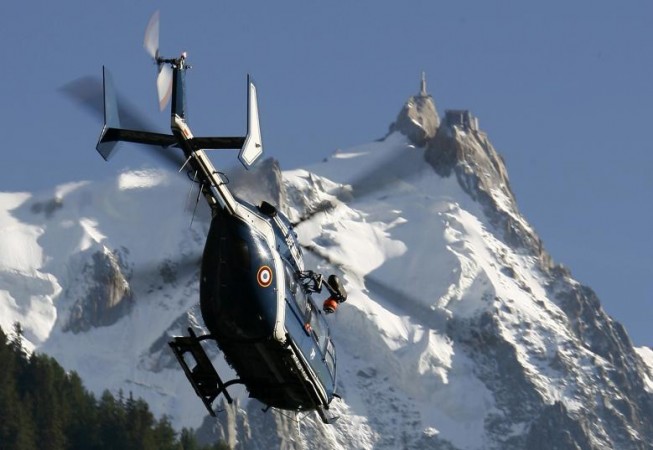 More than 30 tourists were trapped throughout the night in cable cars thousands of meters up in the French Alps on Thursday. According to operators, a rescue mission is underway and the tourists will reach the ground on Friday.
Around 110 people were trapped in the cable cars on Thursday when the cars stopped functioning at an altitude of 3,800 meters. The incident occurred in the Mont Blanc region due to unexplained technical error in the system.
Following the incident, around 77 people were evacuated on Thursday itself, which included 48 who were airlifted with helicopters and 30 others were rescued through the cable cars, which were functioning near the stuck ones and were closest to the ground. The rescuers helped the passengers to climb down towards the ground.
The rescue operation, which was started on Thursday night, had to be suspended because of darkness and deterioration in weather conditions. Due to this, at least 33 tourists that also included a 10-year-old child remained suspended mid-air in the cable cars throughout the night.
Reports state that the rescue mission has been resumed now. Mathieu Dechavanne, CEO of the Mont-Blanc Company that manages the system, said that the cable cars "restarted five minutes ago, the last cable (which was blocking the system) was untangled," AFP reported.
"We were in contact with them throughout the night, the people were cold," but there are no apparent health emergencies, local police chief Stephane Bozon was quoted as saying.
Reports also state that those people who remained trapped in the cars had access to emergency blankets, bottles of water and energy bars in the cart. The rescue team of five, which operated on Thursday night, included three French and two Italian police officers and one of the managed to reach inside the car.