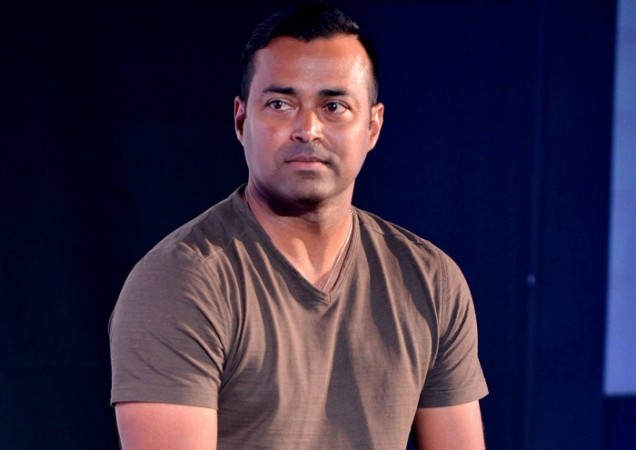 Indian tennis legend Leander Paes is not being let off the hook easily by former girlfriend and live-in partner Rhea Pillai. The over-50-year-old model wants at least Rs 1 crore in damages from Paes.
The veteran Indian sportsman was in the Bandra Magistrate Court in Mumbai on Monday attending the hearing of the domestic violence case slapped against him by Rhea in 2014.
She had alleged that the tennis star was more concerned with his career and own life, and had no interest in taking care of their daughter Aiyana.
Rhea's lawyers Gunjan Mangla and Amna Usman — who belong to the chambers of Mahesh Jethmalani — meanwhile, seemed to have made a howler by mentioning the compensation amount demanded by Rhea in the domestic violence case as Rs 10 lakh and not Rs 1 crore.
The lawyers later told Magistrate R S Sarkale that the correct amount Rhea had demanded was a cool crore. The missing zero here made all the difference.
It's been three years since the case was filed, and the Supreme Court had only in July, directed the Mumbai court to decide on the matter in the next six months.
Allegations against Paes
Rhea has said in her petition: "Paes has always given priority to his own life and neglected the child and her feelings. He has been an absentee father. Besides being out of country for nearly 10 months of the year, he is also not reachable for days at length."
She added: "The minor keeps trying to contact her father via calls, text messages, etc, but does not get a return call or reply for the longest.
Rhea also said in her plea: "Paes failed to cater to any of her needs. It was only shortly before the filing of the custody petition that he suddenly realised his duty towards his daughter, and started making payments towards her education."
The petition also says: "He started paying for her school fees only from 2013, whereas she has been attending school since 2010, and all her expenses were borne by Rhea."
Rhea has demanded a host of financial payments for the continuity of the standard of living that she and their daughter Aiyana are used to. Her list of demands include monetary assistance for buying a mid-budget car in the range of Rs 15-20 lakh.
The cars given as examples are Toyota Innova, Toyota Corolla Altis and Honda City.