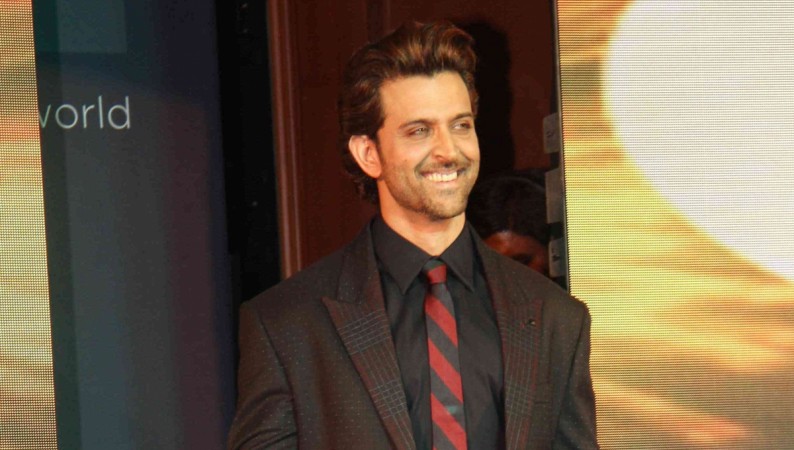 The "Mohenjo Daro" team has been extremely guarded about Hrithik Roshan's look in the film. A leaked photo from the sets shows the superstar sweaty and distraught from the hand-to-hand combat the makers were filming inside the China Creek, Thane Sunday.
Hrithik had been shooting in the heat since morning and the sequence required him to engage in a fight with the villain. It was the climax scene, Mumbai Mirror reported. The 42-year-old was in a "foul" mood and didn't appreciate his photos being taken.
The actor reacted and later seized the cameraman's (from Mumbai Mirror) camera, who was trying to get exclusive pictures from the shoot. Post pack-up, Hrithik apparently rebuked him for taking photos and told him to collect his belongings from his residence Monday, 11 a.m.
The lensman was made to wait for five hours, after which Hrithik demanded an apology from the publication in question. When they said they would file a police complaint if the camera wasn't returned, the star gave it back but kept the memory card, which contained pictures from the shoot, to himself. However, there was another SD card, which had the pictures that Hrithik was keen on keeping under wraps and those are the images that have made their way into the media now.
"Mohenjo Daro," the Ashutosh Gowariker directorial, is an epic-adventure film, which also stars newcomer Pooja Hegde. Set in primordial times, it will see Hrithik fight untamed beasts with bare hands.
The film follows the story of an orphaned boy, who grows up to fall in love with a woman, whose father is responsible for his father's untimely death. Scheduled for an Aug. 12 release, "Mohenjo Daro" may clash with Aamir Khan's "Dangal."
In other news, Hrithik will begin Sanjay Gupta's "Kaabil," once he finishes with the period film. In "Kaabil," he will be seen essaying the role of a visually-impaired person. It also stars Yami Gautam.
Here's the leaked photo: