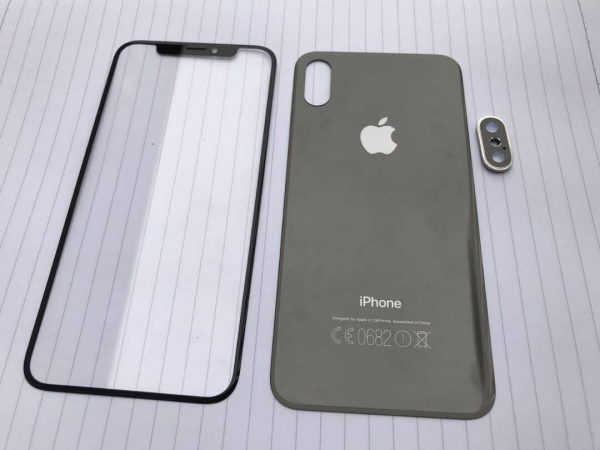 After Samsung introduced the new "Infinity Display" with its Galaxy S8 series of smartphones, tech enthusiasts around the world are now waiting to see what Apple will deliver in terms of design change to its flagship smartphone. Amid rumours that the next-generation iPhone 8 could also feature a bezel-less display, a set of leaked images surfaced online on Monday, corroborating the ongoing speculation.
The images of what are claimed to be the front and back panels of the iPhone 8 support recent reports suggesting that the 2017 iPhone model will feature an edge-to-edge display, a glass back, and a dual camera setup that is vertically-aligned. Moreover, there is no rear Touch ID in sight as well.
So, the leaked images, surfaced in a post on Reddit on Monday, basically have almost all the rumoured design changes that keep us going over the past few months.
In addition to the thin bezel around along the sides, the images are also in line with previous reports saying that the iPhone 8 display will include a top bar to house the front-facing camera, microphone and speaker. The images, however, don't answer questions on how Apple will finally handle the front-facing camera.
The purported iPhone 8 panels were accompanied by panels for the iPhone 7s and iPhone 7s Plus, the new 4.7 and 5.5-inch variants of the current iPhone 7. While the images indicated that the duo would remain largely similar to the predecessors, at least on the outside, the panels did suggest that the phones may come with glass backs like the iPhone 8 to support wireless charging.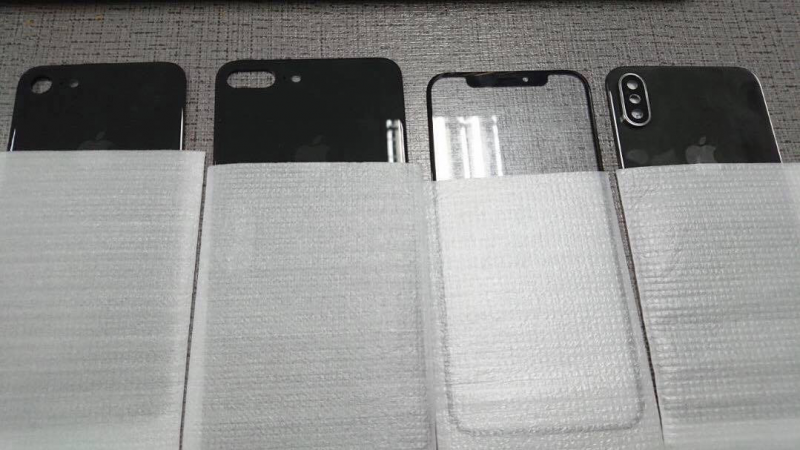 Although the images, claimed to be sourced from a case manufacturer who received them from a Chinese glass supplier, supports many rumours about the new iPhones, their authenticity couldn't be verified. What makes them even sketchier is the presence of extra markings like the "Conformite Europeene" (CE) safety logo that are not seen on recent iPhones.
Apple is widely expected to announce the three iPhones at an event in September. The iPhone 7s models with LCD screen are likely to be released immediately after the announcement while the new iPhone 8, with a 5.8-inch OLED screen with embedded TouchID fingerprint sensor, could be shipped later this year.
Since the Galaxy S8 disappointed many with the placement of the fingerprint scanner on its back, the on-screen fingerprint sensor on the iPhone 8 will surely be counted as an added advantage over the Samsung handset.