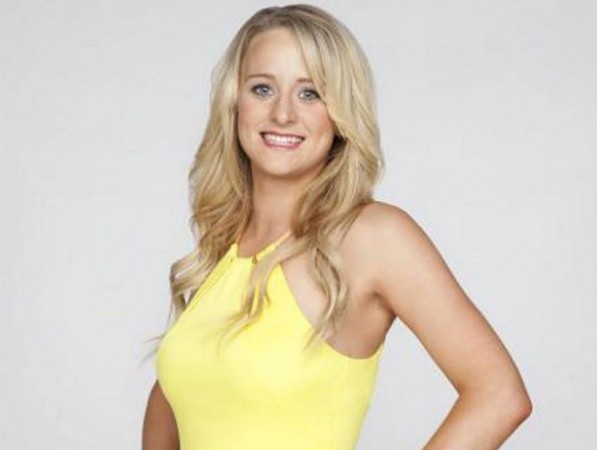 Reality star Leah Messer has come a long way and she is proud of it. In a series of social media posts, the "Teen Mom 2" star projected an image of her that's different from what viewers see on the MTV reality show.
The mother of three seems to be spending a lot of time with her kids and this is evidenced in her recent Instagram posts. Leah has been documenting her everyday experiences with Ali, Aleeah and Addie and has made it clear that she experiences the happiest moments when she is with her daughters.
In one picture, the TV personality's kids are seen sitting on the couch eating popcorn. Leah captioned the picture, "It's been one of those days to remember with these little ones!#MovieTime then #BedTime."
In another photo, Ali and Addie are seen eating strawberry yogurt. Leah, 24, took this moment to talk about Ali's attempt at doing her own make-up. She captioned the picture with the hashtag, #JustLikeMomma.
These pictures are in stark contrast to how she's depicted on MTV's hit reality show, "Teen Mom 2." Throughout Season 7, Leah is often seen texting while driving or drinking a bit too much with her ex-husband Jeremy Calvert.
Earlier, the West Virtginia native dissed the network for badly editing her clips while capturing her dinner date with Jeremy, during which she confessed that she still has feelings for him. She tweeted, "I'm 99.9 % sure those feelings were mutual. I could go in detail, but wont. Oh, how I love this fake a#% TV show. #SoOverIt."
A source close to her ex-husband Corey Simms even told Radar Online, "Corey knows how it all works, and feels bad for Leah. He believes her when she says what appeared on TV wasn't actually what happened."
In the previous season, Leah's alleged drug abuse was widely discussed. The reality star underwent therapy for anxiety and was locked in several arguments with Corey and his wife, Miranda.
However, Leah's latest attempt at recycling her image has won her the love of her fans with several of them congratulating her for being a great mom.