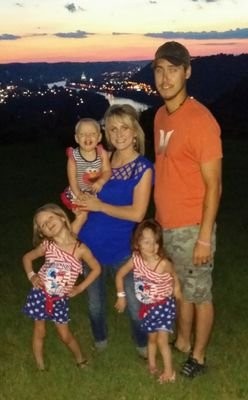 "Teen Mom" star Leah Calvert, who was accused of draining out her disabled daughter's trust fund to aid her shopping thrills, has shot back claiming that the money was intact.
Calvert was accused of stealing almost $50,000 from five-year-old Ali's trust, which was set up to meet her medical and educational needs. As fans of "Teen Mom" would know, Ali suffers from a rare form of muscular dystrophy.
"The account was totally drained," an insider told InTouch magazine. "The money is supposed to go to college tuition, or in Ali's case, medical needs. But Leah took all of it."
Calvert took to her Twitter account on Tuesday to note that Ali's trust fund was safe. "My girls still have they're [sic] money!"
"It's just not at the bank your [sic] looking at," she wrote.
She also hinted that things were getting better with husband Jeremy Calvert after rumors of cheating rocked their marriage, tweeting: "Jerm and I wanna go to Gatlitsburg, TN, and get a cabin … Does anyone have any cabins in mind?"
In October Jeremy accused his wife and mother-of-three Leah of cheating with an ex boyfriend, and reportedly even called her a "slut."
"Well that was a surprise kinda u did it to Corey and now me with the same person good job slut," Jeremy wrote. "Yeah I don't give a fuck done protecting ur a** good luck," Calvert continued. "Caught ya b*tch."
Calling out Leah's ex boyfriend Robbie Kidd personally, Jeremy wrote: "Go back to Mingo and have a wonderful f*cking weekend with Mr Kidd," he said, referring to Mingo County in their native West Virginia.
These tweets have since been deleted.
Despite this public feud, things seem to be getting better between the couple as she wrote on a Facebook post a few days back that they were "very much in love."