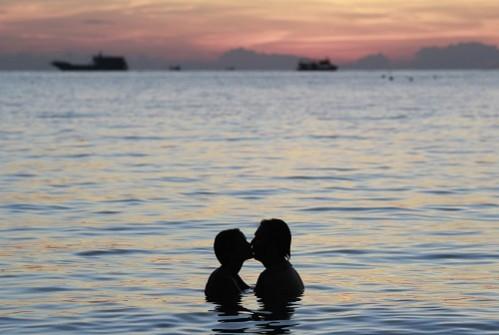 Moral policing acts have always hit the headlines in Kerala and created controversies in the South Indian state.
Now, a leading local Malayalam news website's moral policing act has become controversial, forcing them to remove the article "Pranaya Sarovaram" from the website.
The article, published on Thursday, 18 June, had mentioned that young lovers have been flooding to the Savoravam Park in Kozhikode, turning into a nuisance for the families visiting the bio-park. It also added that due to the couples' public display of affection, parents are left with no other option than to close their eyes while visiting the park with their kids.
It also had a photo, in which a couple was seen hugging in the same park, taken without their consent.
Following this, social media users began attacking the leading website for their moral policing and yellow journalism.
Check out some online reactions (Malayalam) below:
ഒളിഞ്ഞിരുന്നു രണ്ടു പേരുടെ ഫോട്ടോ എടുക്കുന്നതിന്റെ പേര് മാധ്യമ പ്രവര്‍ത്തനം എന്നല്ല ഞരമ്പ്‌ രോഗം എന്നാണുകേരളത്തില്‍ സദാ...

Posted by Kiss Of Love on Thursday, 18 June 2015