Madhur Bhandarkar, until now, has been trying to keep the details of his much awaited film "Calendar Girls" and its cast under wraps.
The "Heroine" director, in a bid to retain the secrecy, had not only restricted visitors at the shoot, but has also put a ban on his team from carrying mobile phones or cameras on the sets. The entire cast and crew have also been bound by Non-Disclosure Agreement.
However, according to a recent report, one of his leading actresses in the upcoming film is Akanksha Puri. "Yes, Akanksha Puri is part of the film. She has done some films in the South film industry and is making her Bollywood debut with Calendar Girls." a source close to the project told Mid-Day.
Puri has earlier worked in a south film "Praise the Lord" (2014) opposite popular star Mammootty. She was also involved in projects, including "Alex Pandian" (2013) and "Samrajyam II: Son of Alexander"(2014), , although most of these films didn't perform well at the box office.
Interestingly, according to a previous report, Bhandarkar had hand-picked his five leading ladies out of many girls who went through the auditions. But, considering the fact that Puri had earlier worked down South, it seems like not all leading ladies from "Calendar Girls" are Bhandarkar's fresh faces.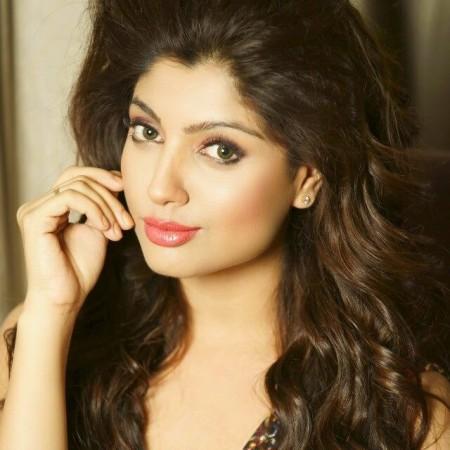 "Calendar Girls" is said to be based around the lives of models who earns popularity after featuring in prominent calendars. Moreover, the film will likely feature a character based on liquor baron and industrialist, Vijay Mallya.
Last week, the makers of "Calendar Girls" had revealed the first look of the film, where five sizzling girls posed wearing swim suits. However, the faces of the actresses were covered with big sized hats in an attempt to keep the curiosity alive.
The sizzling hot picture has created a huge buzz among the viewers who are eagerly waiting for the flick to release.
Bhandarkar has been known to depict some or the other aspect of the society through his films. The producer-director has received much appreciations from both critics and audience for most of his films including "Fashion" (2008) starring Priyanka Chopra, "Page 3" (2005), "Traffic Signal" (2007), "Chandni Bar" (2001) and his last release "Heroine" (2012).