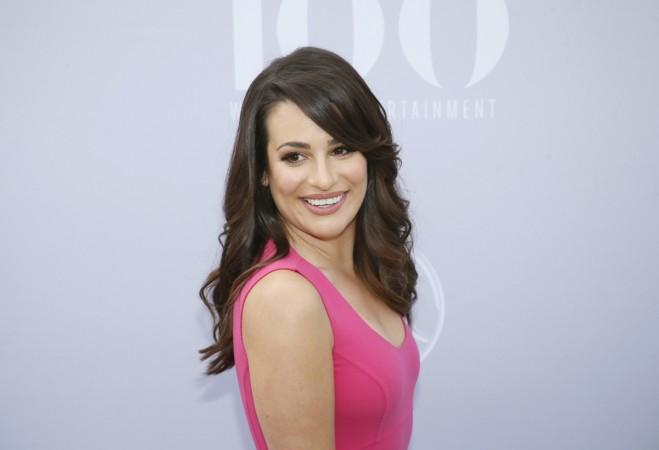 Kick-starting the New Year in the hottest way possible, Glee and Scream Queens star Lea Michele has shared a sexy nude photo on her Instagram account. Leaving very little to the imagination, the star was seen posing naked in her garden flaunting her long legs, sexy back and placing a leaf emoji enough to cover her curvaceous derriere. As she sits to show off her curvaceous body in the picture, the New Year greetings could have not got hotter than this.
Lucy Hale addresses topless photo leak; Celeb Jihad posts more nude pictures of Pretty Little Liars star
While most celebrities chose to share a picture of champagne glasses clinking to welcome the New Year, photos with their loved ones and giving an inside picture of their New Year celebrations, the 30-year-old actress posted the naked picture captioned, "Loving you so far 2017."
Late last December, Michele had also shared a sultry video in a black thong swimsuit. The Glee star had made the video on the Boomerang app where she was seen dancing around in a hot tub shaking her booty. Standing against a luscious forest, in the open air with her hair tied up, Michele seemed like she was enjoying a well-deserved vacation.
Early last December, the star had also told People magazine that she motivates herself to work out by knowing that she can eat anything she wants after a good workout. "Knowing that I can eat whatever I want afterward always makes me feel good. I need a goal at the end of anything that I do," she had told the magazine. Michele relies on her friends for working out and says that she hates bailing on her friends. "You just feel so good after you workout," she added.