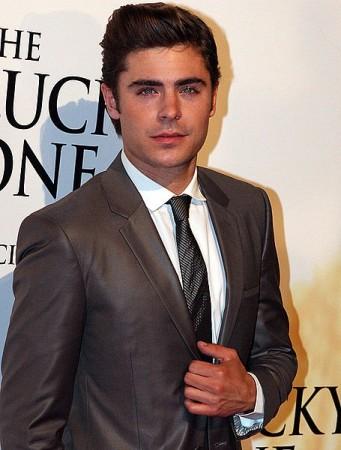 Lea Michele does not wants Zac Efron to meet the same fate as her late boyfriend Cory Monteith. The "Glee" star lost her boyfriend in July 2013, due to drug overdose and alcohol. After facing the reality of her boyfriend's death, Michele is making sure Efron gets over his alleged drug addiction.
The actor has been to rehab twice since last year; however, he still seems to be struggling with his addiction. Reports suggest that Efron was allegedly seen hunting for drugs in the Skid Row area of Los Angeles. This has apparently made good friend, Michele reach out to the "That Awkward Moment" star.
Michele and Efron have become thick pals ever since Michele lost Monteith last year.
"After he died, Lea became a sober support for Zac. She'd even invite him on hikes through Runyon Canyon. But lately, Zac's been standing her up," an insider revealed to Life & Style magazine, reported Hollywoodlife."She's deeply worried that Zac is teetering on the brink of tragedy."
Not just Michele, but even Efron's fans are perturbed. The actress even wants Efron to get some solid help before any mishap occurs.
"Lea wants Zac to get into a hard-core rehab program and publicly come clean about relapsing," the source added.
Michele was deeply hurt by Monteith's untimely death. She recently honored him after Glee's100th episode and posted the photo of late actor on her Instagram account and captioned it as "Glee billboard 2009."
Regarding filming "Don't Stop Believin'" for 100th episode, producer Brad Falchuck said: "It's emotional. It'd odd doing this song without Cory. You notice it. I notice it. There is a feeling when you hear that song and see all those people singing it that you really get a sense of what's come before it, " reported Hollywood Reporter.