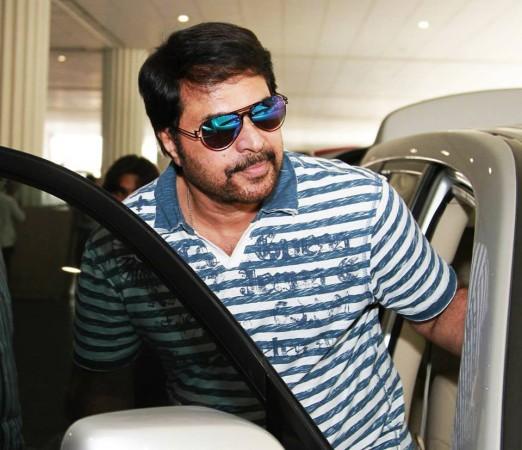 The political scenario in Kerala is now abuzz with the preparation of nominee list of Rajya Sabha seat for Ernakulam. The latest rumours are that LDF (Left Democratic Front) is set to throw the trump card by nominating Malayalam actor Mammootty for the seat.
Mammootty has earlier said he is not interested to be part of any political outfit. But, the latest news suggests that the actor might give in to the pressure from the LDF.
The latest political move came on the wake of three MP's - P Rajeev, MP Achuthan and Vayalar Ravi are completing their tenure in April. As per the present strength in Lok Sabha, UDF (United Democratic Front) can nominate two persons and LDF can nominate one person to Rajya Sabha from Kerala.
With the single seat, the LDF hopes that the nomination of Mammootty will reduce the chance of conflict between CPI (Communist Part India) and CPI (M) (Communist Party of India –Marxist) for the only seat.
The party reportedly believes that Mammootty's nomination will also help to regain the confidence of Muslim community in the state and that this move will also strengthen the lost unity among the party members in Ernakulam constituency.
Meanwhile, it is not clear Mammootty, who is also the chairman of party's television channel group Kairali Communications, has given nod to this. Some of the party's insiders have reportedly remarked that Mammootty should have been considered for the Lok Sabha seat much earlier than actor Innocent, who is now the Lok Sabha MP in Chalakudy constituency.
However, many Mammootty fans are of the opinion that he should contunue acting instead of trying his luck in politics. It should also be noted that people of Kerala were never receptive about popular actors entering politics with a few exceptions.
There are more stories of film actors who have failed in politics than those of successful ones in the state. Kerala is now waiting to see whether the superstar will try his luck in politics and win the confidence of people.