India's indigenously designed and developed Light Combat Aircraft (LCA) named Tejas obtained the second Initial Operational Clearance (IOC) on Friday.
Tejas is now a step closer to induction into the Indian Air Force (IAF) and the Final Operational Clearance is scheduled for December 2014.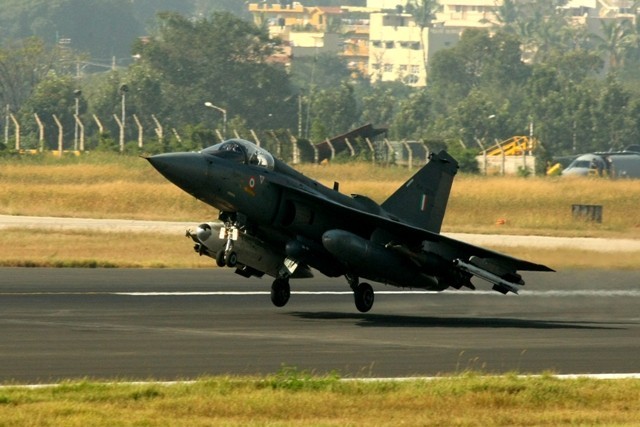 "LCA capabilities have improved significantly in last three years," said A K Antony, Defence Minister during his speech at the LCA IOC-2 event.
With IOC-2, the lightest supersonic fighter aircraft in the world was deemed battle ready. During the next one year, the Aeronautical Development Agency (ADA), the designer and developer of Tejas and Hindustan Aeronautics Limited (HAL), the manufacturer, will work on adding new features to the aircraft.
"The FOC will equip Tejas with In-flight refuelling, Beyond Visual Range missiles, new Close Combat Missile, Gun GSH2, additional weapons and new drop tanks for supersonic flight," said Avinash Chander, Director General of Defence Research and Development Organisation (DRDO) during his speech at the IOC-2 event. He added that LCA now meets all the aspirations of Indian Pilots with respect to the displays, handling etc.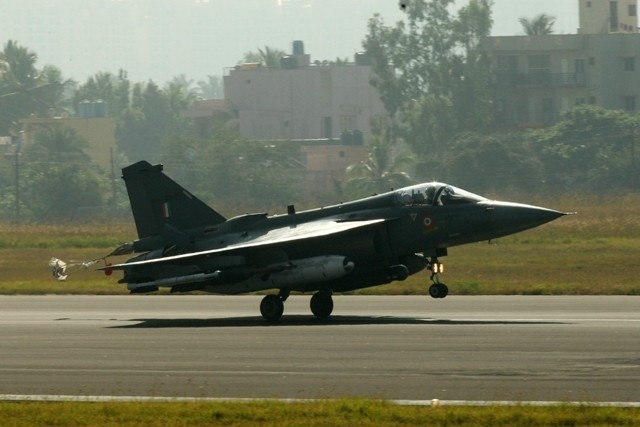 "Today, LCA project has seen successful integration of a state-of-the-art avionics suite in a well defined glass cockpit configuration. The aircraft uses significant composite structures and incorporates robust control laws for the digital fly-by-wire system. Successful integration of various types of air to air and air to ground weapons has added the much needed firepower to this fighter," said Air Chief Marshal NA Browne, Chief of Air Staff, IAF, in a statement.
The fourth generation multirole combat aircraft will replace the MiG-21 Russian-make fighter jet and is expected to play a key role as an interceptor in air defence.
IAF has ordered for 20 aircrafts. The first 20 jets LCA Mark-I will be powered by the American GE-404 engines and next set of 20 jets LCA Mark-II will be fitted with more powerful GE F-414 engines. These aircraft are expected to be delivered in the next five years.