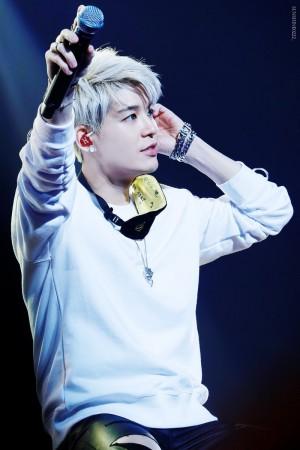 Nearly 70 SECHSKIES fans have reportedly visited the Seoul Central District Prosecutor's office and lodged a complaint against singer Kang Sung Hoon and his fan club Hoony World.
As per the complaint, Hoony World is accused of embezzling the profits of a video screening session that took place in an event for SECHSKIES' 20 year debut anniversary held on April 15, 2017.
The complaint stated that the fan club falsely recorded the profits claiming it to be donated for charity while actually embezzling the profits. Although Hoony World revealed the details and receipts seven months post the event, fans and general public remain sceptical of the account balance.
SECHSKIES's Kang Sung Hoon embroiled in controversies after he cancelled his solo fan meeting that was slated to take place in Taiwan.
According to Taiwanese media, Kang Sung Hoon unilaterally cancelled the fan meetings, causing a loss of about $90,000 USD to affiliated Taiwanese companies.
In addition to the complaint filed by the companies, fans that purchased tickets have also not been refunded causing his enraged fans to vent out in social networks. Kang Sung Hoon's fan club Hoony World that was in-charge of the fan meeting has been accused of not being transparent in their spending and the singers rumoured link up with the moderator of his fan club has evoked suspicion among fans of misappropriation.
Kang Sung Hoon was recently entangled in a trespassing case involving his former manager and his disappearance from SECHSKIES' recent concert in October has enraged fans further.
After maintaining silence amid controversies, Kang Sung Hoon shared his thoughts in a personal message to fans on his Instagram account on November 4 apologising for the multiple controversies.
The artist said in his post, "Although I don't know if I will be able to ever let go of these feelings of love I want to say sorry. And to those of you who still believe in me, I am grateful. I am sure truth will come out soon."