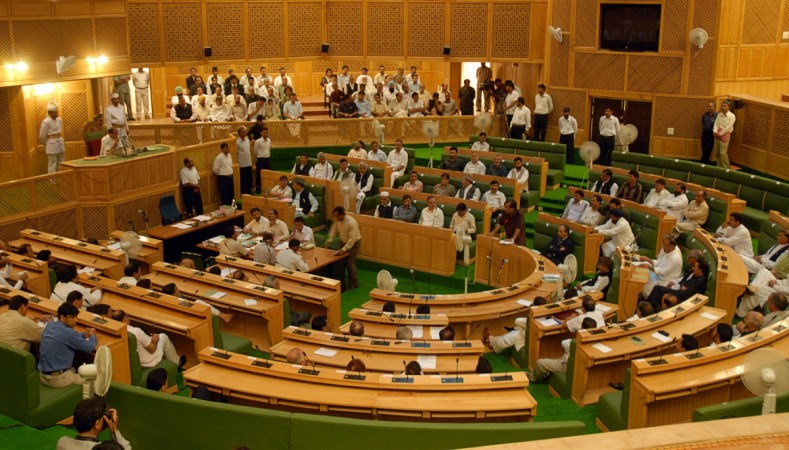 A group of school children were in for quite a spectacle in the Jammu and Kashmir assembly on Friday morning as lawmakers literally fought it out on the floor of the house.
Unruly scenes of papers being thrown across the house, a bench being toppled over and other people throwing punches at each other dominated proceedings, reports NDTV.
One of the marshals was reportedly injured while trying to bring the situation under control.
"We exposed school students to a very shameful spectacle. Unfortunately, these children are going back with not a good impression," said PDP leader Naeem Akhtar.
"I am not sure the kids are going back with good memories," he added.
One of the students also expressed his disappointment at the raucous turn of events. "The way they behaved... I did not expect this," said one of them.
According to opposition legislator Abdul Majeed, the situation arose because of the government's refusal to listen. "When they were the opposition they used to break chairs. They should listen to us like we listen to them," he said.
Power projects not being transferred to the state government as promised is what led to the clashes. The government on its part claimed that financial and legal reasons prevented them from making the transfer.
"They took three months to come up with a Common Minimum Programme (CMP). What we are being told in the name of a CMP is false," said former state CM and National Conference leader Omar Abdullah.