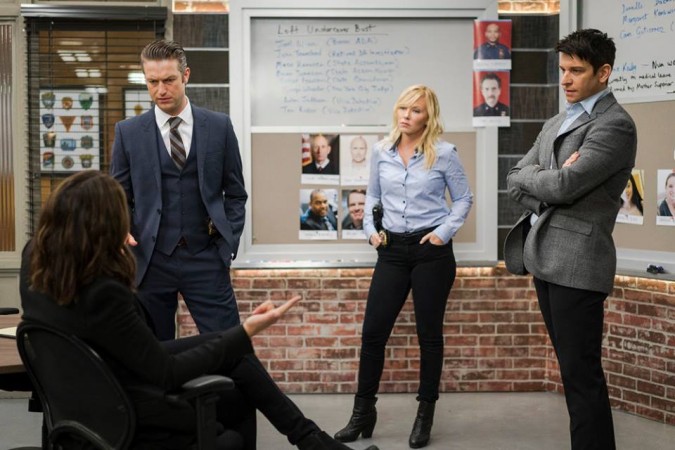 In Season 18 of NBC's crime-drama series "Law & Order: Special Victims Unit," the team will be one member short after the heroic death of a prominent member in their fight against Gary Munson (Brad Garrett).
In Season 17 finale, Dodds (Andy Karl) was killed and it affected the rest of the team significantly. It came as a major blow to all the members, mostly to Benson (Mariska Hargitay). However, she has got Tucker (Robert John Burke) with whom she can share her grief.
Tucker has always been there for Benson and has made sure that he is always beside her. He is dedicated to comfort her no matter the scale of the crisis and it seems that he will continue being there for Benson in "Law & Order: SVU" Season 18 too.
Dodds' death was a planned strategy by the show's creators as Karl had to quit the series for the "Groundhog Day" musical. However, it appears that he won't be the only actor who will not be there in the next season of "SVU."
According to Christian Today, Warren Leight, the co-show-runner of the series for the past five years, is all set to quit the show as he has got a new deal with Sony Pictures Television. Leight admitted that he had a tough time making up his mind for quitting the show.
In an interview with The Hollywood Reporter, Leight said that it won't be a good idea for him to leave the show in a cliffhanger and put the responsibility on a new team. He added that it would be like "[taking] everybody to a cliff and then let the new team mop it up."
"Law & Order: SVU" Season 18 is scheduled to premiere in September this year. The exact air date has not yet been announced by the network.